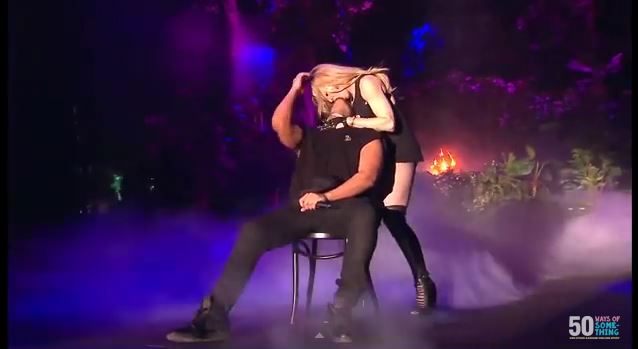 Madonna sure likes to kiss people on stage! *ahem* (anyone remember Britney Spears AND Christina Aguilera at a go in one night?)
Last night at the Coachella Festival in California, Madonna planted a big one on Drake, 28's lips.
We can't tell if it was planned or it just happened. Drake looked very comfortable during the kiss, as he stroked her blonde hair but then he started wagging his arms and looked disgusted after.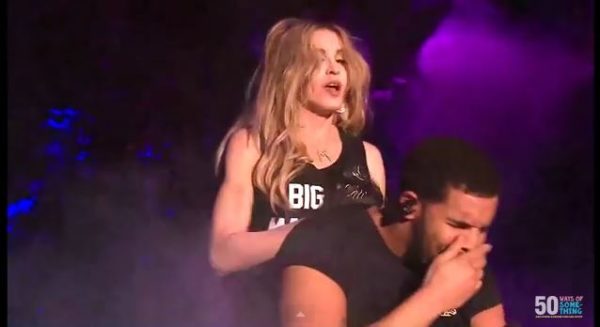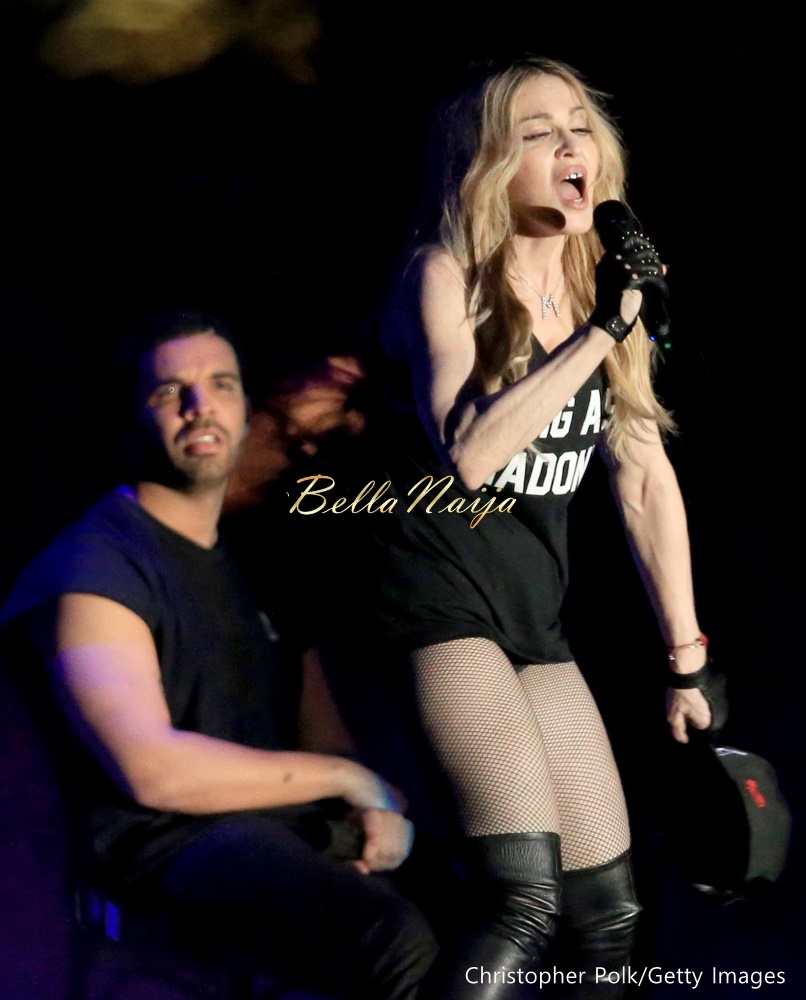 Watch! (***kindly note there is foul language in the video)

The stars have posted about each other on Instagram since the event.
Madonna posted the kiss and said,

Meanwhile Drake wrote on his own page,

***
What's your take, was it planned and on purpose or out of the blue?!
Photo Credit:Christopher Polk/Getty Images