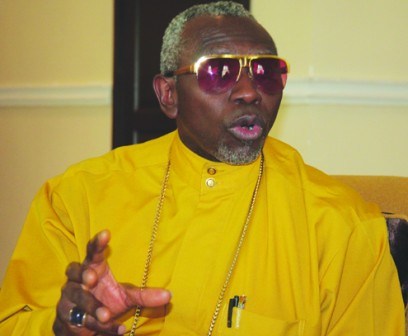 Pastor Ayo Oritsejafor, President, Christian Association of Nigeria (CAN) on Sunday in Abuja, thanked out-going President Goodluck Jonathan for conceding defeat to Muhammadu Buhari in the March 28 Presidential election.
Oritsejafor, who spoke at the 2015 Presidential Thanksgiving and Interdenominational Church Service, lauded Jonathan's exemplary humility in his official conducts as president.
The CAN president, who presented an award of Outstanding Christian Humility in Public Service to Jonathan, thanked him for his commitment to the peace, unity and stability of the country.
"We rejoice with you that the end of your tenure as President is greater than the beginning thereof. We present this award to you with great joy in our hearts. We wish to give you this award for your outstanding Christian humility in public service and commitment to peace, unity and stability of Nigeria,'' he said.