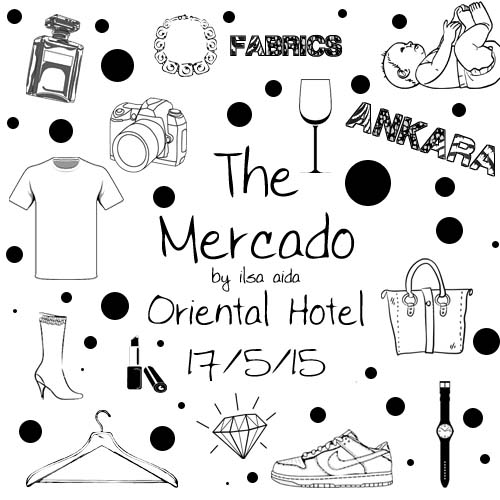 Do you need a place where you can find all that you need to look good – at the best prices? The Mercado is the platform where vendors and buyers get the ultimate shopping experience.
Guests, shoppers will be treated to amazing clothes, accessories, home pieces, Music, georgeous bags, Fitness tips, To-Die-For photography, Perfumes, and Makeup – all at amazing sale prices.
Some of the vendors who will be showcasing goods and services at sale prices include ilsa bel (the plus-size only brand), Ankara Freak, Zaffi Clothing, House of Bora, Zaron Make-Up, Pretty Fits Collection, Kiibebahs Essentials, Bare Necesitiez, L'amole Faces, Steady Collection, Shedams Fitness, TY Kreationz, Trevo African Concept, Pawsh Hair, AF Labels, Blawz Photography and Idowu Asumah and a host of other amazing entrepreneurs.
Date: Sunday 17th of May, 2015
Time: 11 AM – 8 PM
Venue: Function Room 1, Oriental Hotel, Lagos
The Mercado caters to a range of buyers and sellers within Lagos and it's environs and is committed to giving both the vendor and the seller an unforgettable experience.
There will be side attractions from individual vendors including free gift bags for the first 20 guests.
Come out with for a day of fun on the 17th of May and experience sales like never before seen.
________________________________________________________________________________________________
Sponsored Content