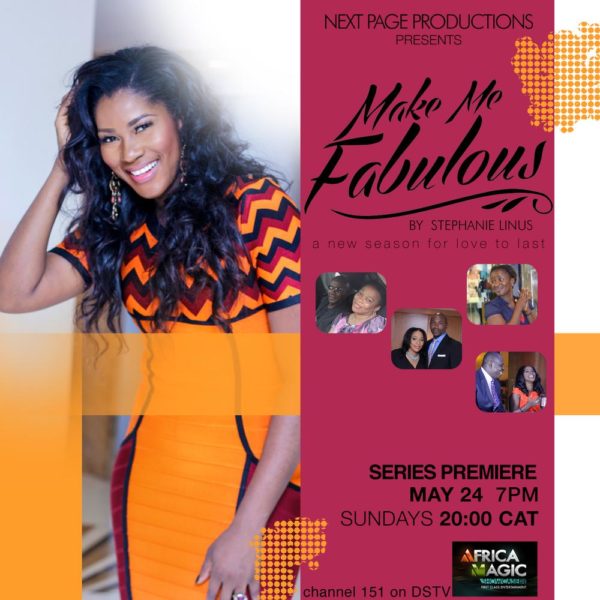 Nollywood actress Stephanie Linus has produced a new reality TV show called 'Make Me Fabulous', aimed at real life married couples that are in the midst of drifting apart as they face the challenges of rekindling their love with the help of an expert team.
The Love inspired reality show is set to hit the TV screen on Sunday, May 24th at 7pm on DSTV's Africa Magic Showcase, Channel 151.
With transformations, guidance and a once in a lifetime lavish and luxurious retreat, couples are set on a journey that will ignite new meaning into relationships.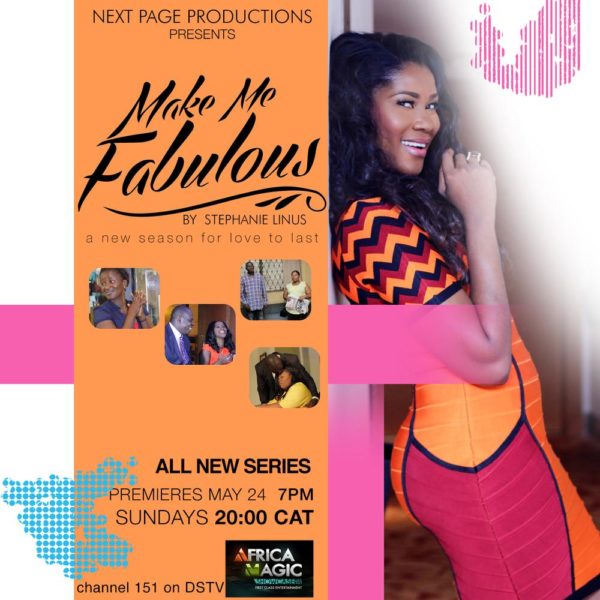 Speaking on the new TV show, Stephanie Linus says 'I wanted to create an experience that reminded married couples that love always resides within if they just stopped and paid attention. Giving couples a chance to connect without distractions, so that they can remember why they fell in love again. This is a show that keeps love at the epic center of a family'.
The reality TV show is said to be unscripted and will feature 13 episodes and 13 couples from newlyweds, to relationships spanning over decades.
Stephanie Linus added on Instagram, 'Hey Fabulous people, I just produced a fabulous reality TV show, celebrating love and life titled "Make Me Fabulous" where real married couples that are in the midst of drifting apart, face the challenges of rekindling with the help of an expert team. The Love inspired reality show is set to hit the TV screen on (Sunday, May 24th at 7pm on DSTV's Africa Magic Showcase, Channel 151). Please watch out for it! It's going to be lots of Fun!!!'