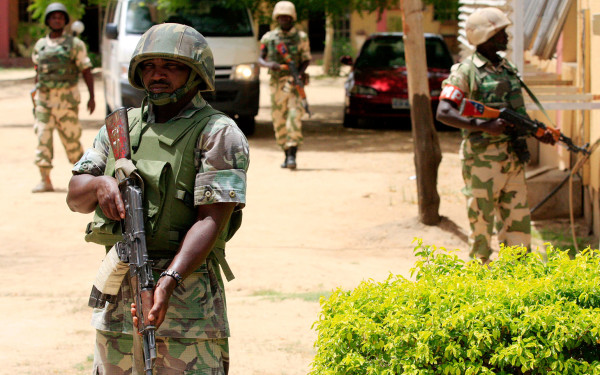 The military on Thursday imposed a 24-hour curfew in Maiduguri, Borno State following a deadly attack by Boko Haram, which occurred on Wednesday.
According to Guardian, the insurgents attacked Giwa barracks and Bale and Kayamla villages.
Reports state that three soldiers, 27 civilians and scores of Boko Haram terrorists were killed during the attack.
Spokesman of the 7 Division of Nigerian Army, Tukur Gusau spoke about the curfew:
"Since the security situation is currently under control of the military in Maiduguri, the curfew could be lifted even before the end of today, but right now all residents should remain in their houses, until the military completes its condone and search operations of some areas in the metropolis," he said.
Photo Credit: www.qz.com