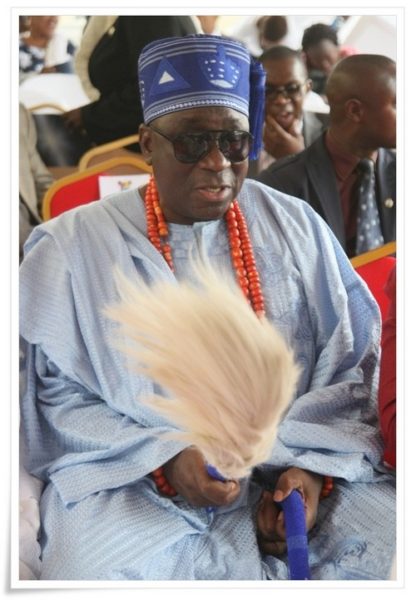 Oba of Lagos, Rilwan Akiolu is still talking about the infamous tribalistic comments he made about Igbo people during the 2015 presidential elections.
Akiolu reportedly told Punch that the issue was "twisted" by his political opponents who wanted to gain political advantage ahead of the governorship elections.
 "Those who orchestrated the entire incident know themselves and I tell you, those (Igbo leaders) who came here on that day understand me a lot and have even been coming since then," he said.
He also emphasized that he has nothing against Igbo people, and that some of his best friends are Igbos.
"Eze Odimegwu, who is a former CEO of Nigerian Breweries, is still my best friend as well as many others. The Obi of Onitsha came to visit me here a few days ago."
The Oba also mentioned that there is a need for non-indigenes in Lagos State to respect the tradition and culture of their host.
"When you go to a place, you have to respect the host leaders, particularly the traditional leaders there because you are coming to benefit from their success. The people of Lagos are the friendliest and most accommodating people in Nigeria."