The all-female acapella singing group – The Barden Bellas are back! Yes, they're back "Pitches"!
We are aca-excited to see the Barden Bellas return in full force in Pitch Perfect 2 – a musical comedy which mirrors its prequel.
Pitch Perfect 2 once again stars Anna Kendrick, Rebel Wilson, Bettany Snow, and pretty much major players from the prequel and fresh faces like Hailee Steinfield, Keegan-Michael Key, Flula Borg and David Cross.
Most often, sequels have a hard time living up to their predecessors, especially when the bar is raised high; but this installment features the same lovable characters and electrifying music from the original film. It also has an increased level of comedy, new characters and story, arguably better music, and a variety of exciting cameo appearances. The bar is raised even higher and mostly for the better.

The senior Bellas, still reeling from the glory of their previous win, get an invitation to perform for the president at the Lincoln center.
There, "Fat Amy" has a wardrobe malfunction which leads to the suspension of the Barden Bellas. To regain their status back, they enter into an international competition no American team has ever won.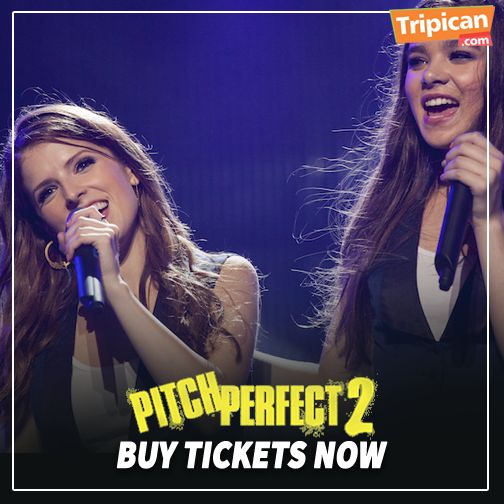 For most sequels, a lot of the content is increased or amplified from the original – the old characters are often given more screen time, and new characters attempt to take over.
Whilst trying to achieve this most times, the quality is sacrificed while trying to make the film bigger and better. It's hard to create a popular film the first time around, let alone a good sequel.
However, Pitch Perfect 2 is a must see.
***
Don't forget you can buy tickets to see Pitch Perfect 2 and more amazing movies on Tripican.com.