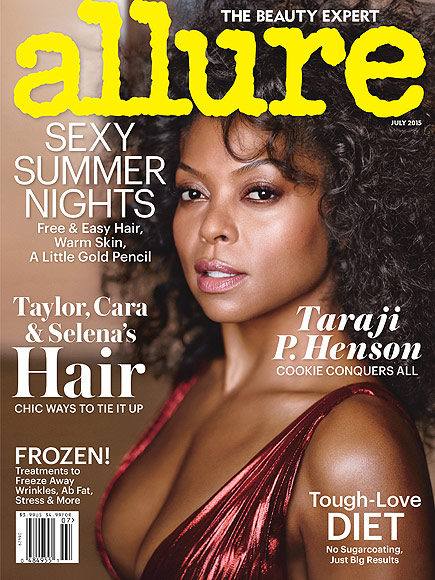 Taraji P. Henson is on a roll.
The Hollywood actress is the cover star of the latest issue of Allure magazine and on the cover she channels her inner Diana Ross with a huge head of curly hair.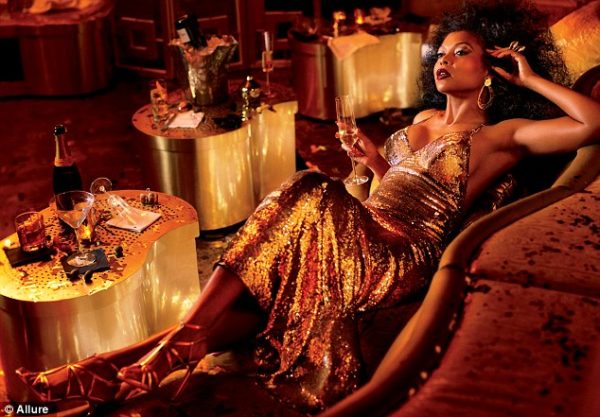 The 44-year-old diva shares quite a lot with the magazine – from her personal life to her professional one.
Read excerpts below:
On dating in the public eye: I always wanted to be known for my work. Not who I dated. Not who I slept with. … I have a gift, and my gift is acting. I started in the business at 26 with a kid, so I was smart enough to know reality from fantasy. I didn't want to blur the lines. This is a job that I have to do. I cannot get caught up in it. And if I sleep with these guys, why would they want to work with me again?
On Terrence Howard's ongoing legal battles with his ex-wife: Let's pop the trunk to your life and see what's dysfunctional and what's bad… At the end of the day, we're all human and we got flaws and we got s***. I just know him. We trust each other.
On getting to where she is: I've had so many false starts. 'If it's easy, what story are you going to tell? Nobody wants to hear about how easy it was. That doesn't inspire anyone.
You can read up her full feature here.
Photo Credit: Allure Magazine