Hi BNers!
It's Wednesday and time for you to get the scoop on sales, discounts and bargain deals happening.
***
Perfect Your Sewing Skills with 10% & 15% Discounts on Martwayne Classes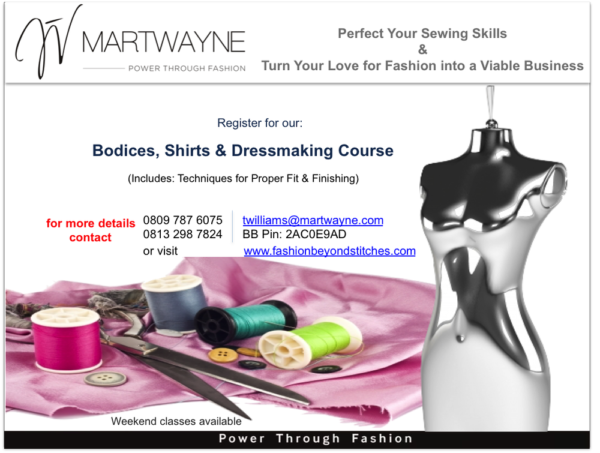 Fashion training outfit, Martwayne is holding a Short Course in Bodices, Shirts & Dresses and it will not only focus on the patterns required for a proper fit to your clothes but also concentrate on the finishing.
Please note that this Course is for experienced "sewers" only. 
The courses will be split into two Modules and each Module is a separate course meaning participants will register for each one separately.
Module 1's Course Fees = N45,000 (There is an extra one-off fee of N7,500 for the toolkit).
Module 2's Course Fees = N75,000
Full Payment for Modules 1 and 2 by 3 July, 2015 attracts a 15% discount on the total fees.
Should you wish to pay for Module 1 first and pay for Module 2 later, you get a 10% discount off the Module 1 fees.
For more information call 0813 298 7824 | 0809 787 6075 or Whatsapp 0809 787 6075 | Email [email protected]
Join a 50% off Class & Learn How to do your Own Makeup Like a Pro!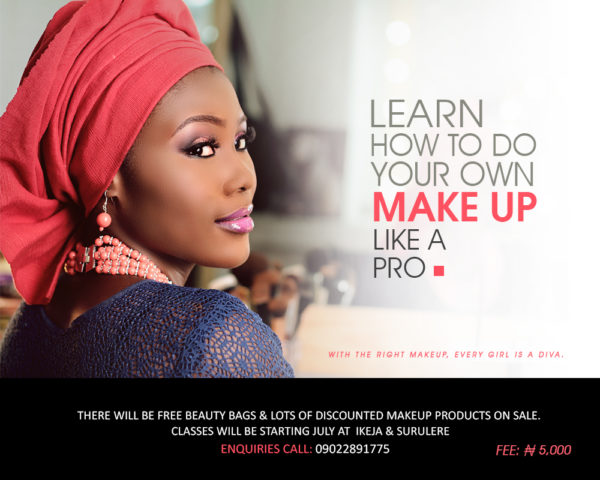 Do you want to learn how to do your makeup like a professional?
Join this makeup class with 50% off and partake in lessons at either of their locations. You can choose the Ikeja venue or the Surulere venue and learn the necessary steps of a flawless face.
For more information simply call 09022891775
Get 35% Discount on Over 500 Products at Orijodeals.com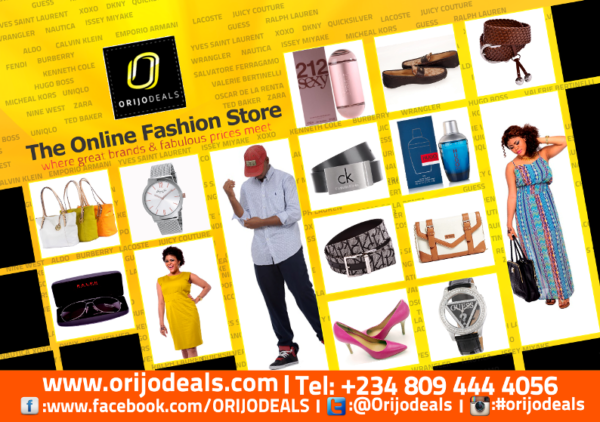 Orijodeals.com is offering a 35% discount on over 500 designer bags, clothes, shoes and accessories from some of the world's most famous and coveted brands.
There's something for everyone whether you're looking for something for a lady, gentleman or child.
Check it out here or call 08094444056 to find your offer.
Be 1 of 3 People to win Fuel for a Month with GoMyWay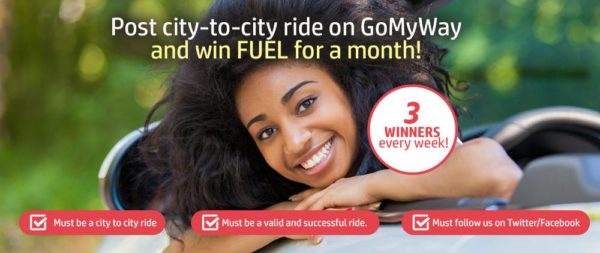 Driving out of your city soon? GoMyWay just launched a giveaway for you.
All you have to do is post a ride on GoMyWay and you can be one of the three lucky people who will win fuel for a month.
The 3 winners will be announced via their twitter handle @gomywayafrica every week!
How it works – 1) Visit www.gomyway.com 2) Click Offer a ride button 3) Enter ride details (must be a valid ride) and 4) Sign up/log in and publish ride offer.
Win a Waist Trainer, Sports Bra, Gym Shoes & More in Waisted Nation's Promo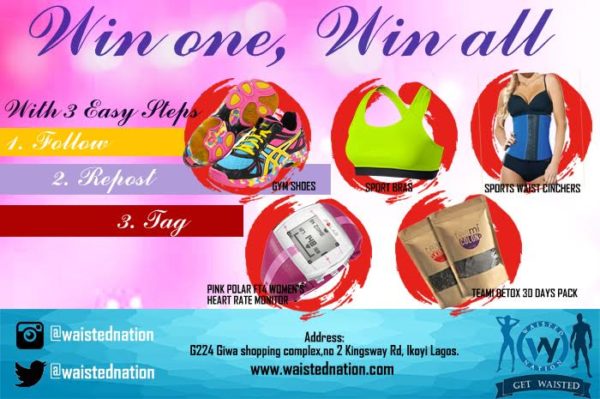 You can win a waist trainer, sports bra, gym shoes, heart rate monitor or a 30-day detox pack in Waisted Nation's ongoing promo.
How to win – 1) Follow @waistednation on Instagram and Twitter 2) Repost the Flier 3) Tag as many friends as you like.
3 people with the most likes on Instagram will get to win one or all of the items in the flier.
_____________________________________________________________________________________________
Sponsored Content