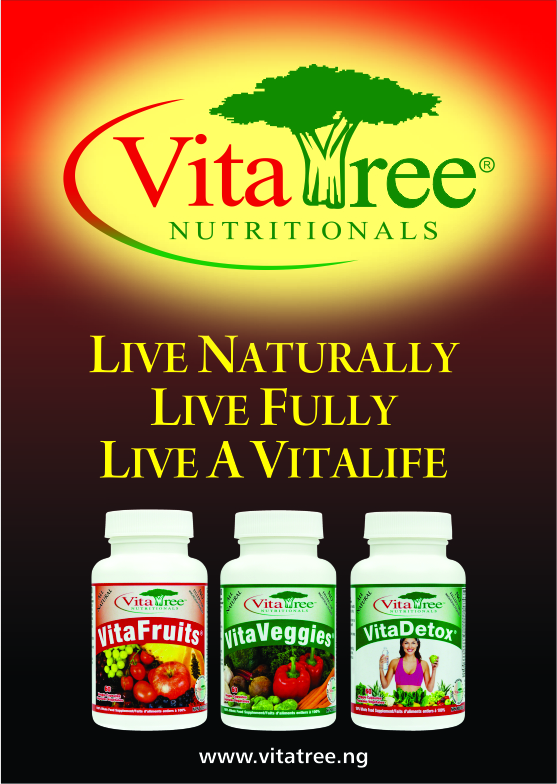 VitaTree™ Nutritionals, a Canadian whole food vitamin company will launch its Nigerian division, and unveil its products at the prestigious Lagos Oriental hotel on Friday June 19th, 2015.
Famous Canadian Naturopathic Doctor, Dr. Janine Bowring, BSc, ND., and her executive team of researchers will storm Nigeria for the officially launch of the VitaTree Nutritionals brand of Whole Food Vitamins in Africa's biggest market, after over 20 years of research and clinical use in North America.
This esteemed brand of the highest quality natural supplements and whole food vitamins have revolutionized health care in Canada and the USA, and will now be made available to Nigerians.
Dr. Janine Bowring, a world-renowned naturopathic Doctor and bestselling author of The Healthy Millionaire formulated VitaTree Nutritionals supplements. After losing her mother to cancer, Dr. Bowring made it her personal mission in life to help others both cure and prevent disease, naturally.
After working with thousands of patients over the years, Dr. Bowring found a gap in both conventional medicine and the natural supplement industry.She was shocked to learn that most supplements were made using toxic synthetic ingredients, artificial coloring and other commonly used toxic fillers and flow agents. Dr. Bowring and her team of experts worked tirelessly to produce the world's best natural, WHOLE FOOD vitamins, called VitaTree Nutritionals, based on scientific research and clinical experience in working with her patients for over 15 years.
The much anticipated arrival of VitaTree Nutritionals in Nigeria has already created a lot of buzz, before the products have even officially launched. VitaTree will help to both educate and inform the African nations about how to heal themselves using key dietary adjustments and natural medicines that have helped millions in North America alone.
For more information: www.vitatree.ng
_________________________________________________________________________________
Sponsored Content