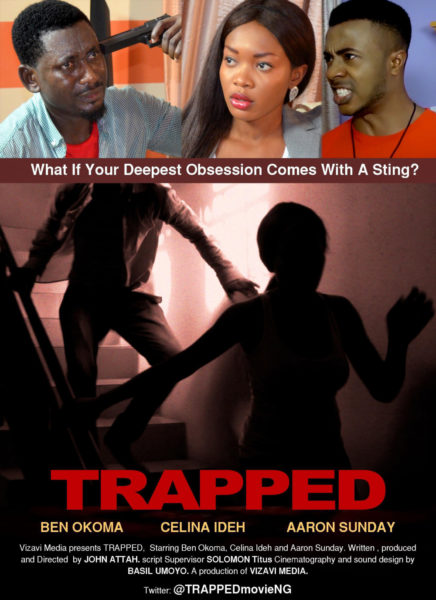 What happens when substance abuse becomes a global phenomenon affecting almost every country?
That's what Trapped, a short film written and directed by John Attah, is all about.
Starring Ben Okoma, Celina Ideh and Aaron Sunday, the movie is about Hector who is caged in substance abuse and races to abandon a lifestyle that is set to sink everything that matters to him; including his abused detective lover, Ene.
Ene's attempt to upturn the status-quo leads to a major stand-off and series of events that would define the lives of everybody around them.
Watch the trailer below.
The movie was produced by Vizavi Media with Cinematography by Basil Umoyo.