Nigerian American Hollywood writer and director, Rick Famuyiwa, premiered his latest movie Dope at the Los Angeles Film Festival yesterday, June 8 2015.
The movie, which stars Shameik Moore, Tony Revolori, Kiersey Clemons, Blake Anderson, Zoë Kravitz, A$AP Rocky, Chanel Iman, Quincy Brown and more, was produced by Forest Whitaker and Nina Yang Bongiovi, with Pharrell Williams, Michael Y. Chow, Rick Famuyiwa and David Lonner serving as executive producers.
Sean 'P.Diddy' Combs serves as a co-executive producer for the movie.
Plot: In Dope, Malcolm (Shameik Moore) is carefully surviving life in a tough neighborhood in Los Angeles while juggling college applications, academic interviews and the SAT. A chance invitation to an underground party leads him into an adventure that could allow him to go from being a geek, to being dope, to ultimately being himself.
The premiere was attended by a number of the cast members as well as Tyga, Kylie Jenner, Keke Palmer, Michael B. Jordan, Kimberly Elise, Marlon Wayans, Rick Fox, Amin Joseph, Hannibal Buress, Serayah McNeill and more.
See photos from the premiere below.
The After-Party!!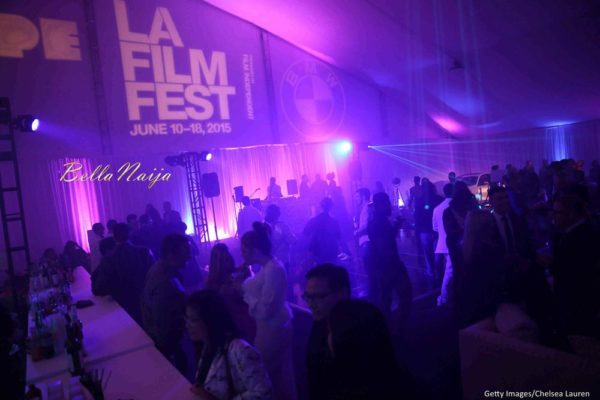 Photo Credit: Getty Images/Chelsea Lauren