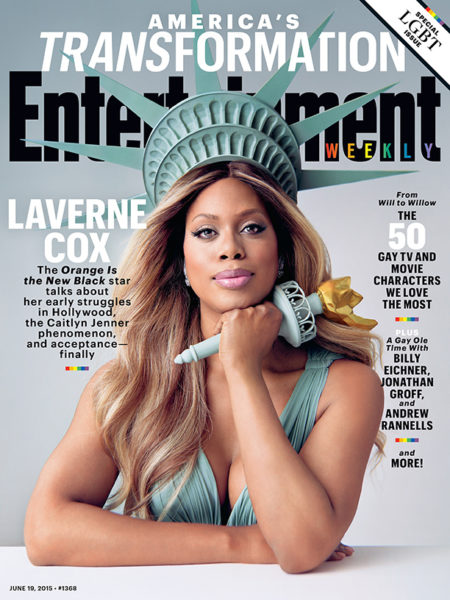 Orange is the New Black actress Laverne Cox covers Entertainment Weekly dressed as the Statue of Liberty, a monument which symbolizes hope and freedom for many.
Laverne Cox was photographed by Alexei Hay looking good in a green gown with a deep plunge.
In the magazine she talks about finally getting acceptance in Hollywood, the Caitlyn Jenner phenomenon and more.
Read excerpts from her interview below.
On being a transgender: "I just wonder, am I allowed to be a human being?"
On Caitlyn Jenner's transition in the media:  "This is why I'm so grateful that I had the luxury of transitioning in private. Because when you transition in the public eye, the transition becomes the story. I'm always disturbed when I see conversations about trans people that focus on surgery. But I believe Caitlyn will transcend this moment."
Read up the full feature here.
Photo Credit: EW