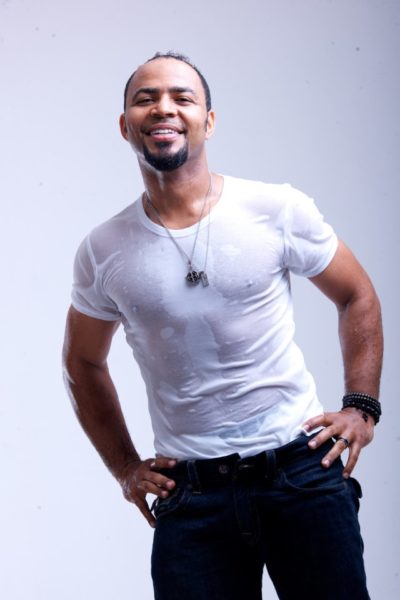 In a chat with Vanguard Newspaper, Nollywood actor Ramsey Nouah talks about why he chose to make a comeback into the movie industry recently, the pros and cons of being a celebrity, the effect of the media on his marriage of 14 years and much more.
Read excerpts from his interview below.
On making a comeback into the movie industry: It's not like I went off the screen. You know that I have been one of the pioneers wanting to fly the new Nollywood. You know the industry lacks structure; it's almost like buying and selling which it shouldn't be. It's like you come and act, they pay you off and there is no future for you. It ends there; there's no pension plan, some of my colleagues were sick and when they died, we had to start begging from people to bury them. That's too bad.
On being a celebrity: Well it is a bigger cross than you can think about because you have to be concerned about your looks. You must make sure that everything is on point. Dress properly to suite every event. You have to build on your looks and image so that people will admire you. It makes you classy and a role model. Your behaviour or attitude is another selling point. If you maintain good looks and image, big multinationals will be after you. If your track record is bad then there's no space for you. People look at us and want to be like us not understanding that we wish we had a more normal or simple life style. Ramsey will dare not be seen fighting on the streets. I better turn the other cheek to be slapped a second time than retaliate. Although there are benefits for instance, the pay is good, you got to be admired but then, it's a cross.
On who he avoids the most as a celebrity: It is the Press! I might just say hello to a girl and the next thing is, Ramsey Nouah is toasting one girl. The media almost destroyed my marriage. But thank God they failed and my marriage is 14 years now blessed with four children. I told my wife to keep away from the press, let me handle them. If they don't see you, there will be nothing to say about you. Because of that, I have stopped appearing at public functions with my family.
On handling the media: The best way to deal with the press is to ignore them. Whenever they start telling lies about you, just ignore them. The greatest mistake you'll make is to respond to scandals. When you ignore them, the stories die off with time.
You can read up his full interview here.