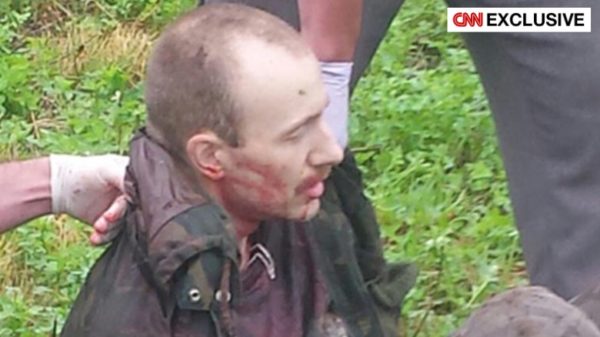 The manhunt for the two convicted murderers who escaped from a New York Maximum security prison near the Canadian border has finally ended in the capture of the last man standing – David Sweat. The second fugitive was killed earlier this month.
According to CNN, a New York State Police Sergeant spotted Sweat running towards the Canadian border and subsequently chased and shot him, taking him into custody.
Sweat was transported to the Alice Hyde Medical Center in Malone, but was later moved to Albany Medical Center, where he is said to be in critical condition.
Photo Credit: CNN