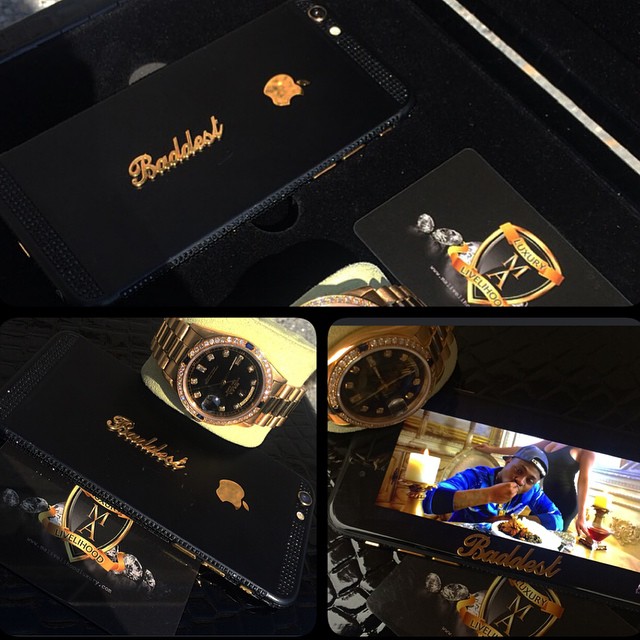 Davido is sitting on top of the world right now!
The recent graduate and new father, who threw a surprise birthday party for his daughter's mother, Sophie Momodu this past weekend, flaunted his Rolex and matching iPhone by @MaLiveLiHood on Instagram.
The Rolex has ruby diamonds, while the iPhone is matte black with black diamonds and solid gold for the Apple logo.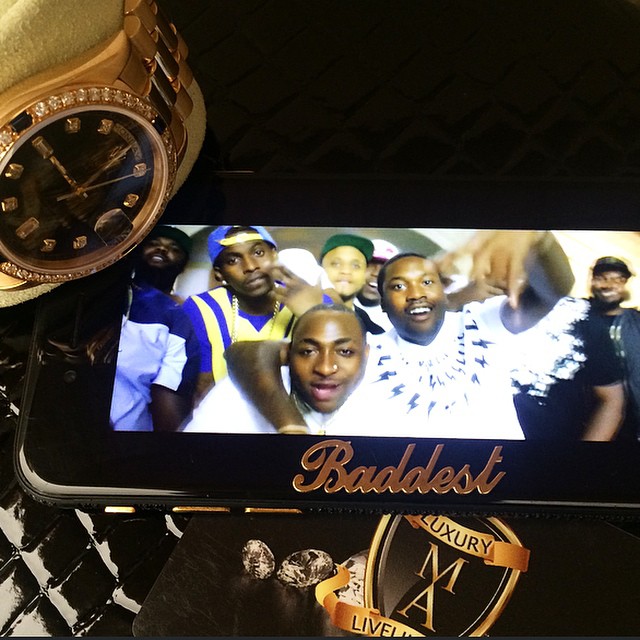 The jeweler showed off the phone with Davido's new video 'Fans Mi' with rapper and Nicki Minaj's boo – Meek Mill playing on the screen.
The video has been making press rounds in the States, appearing in Vibe Magazine, Karen Civil, XXL and more.
It really is his year!!!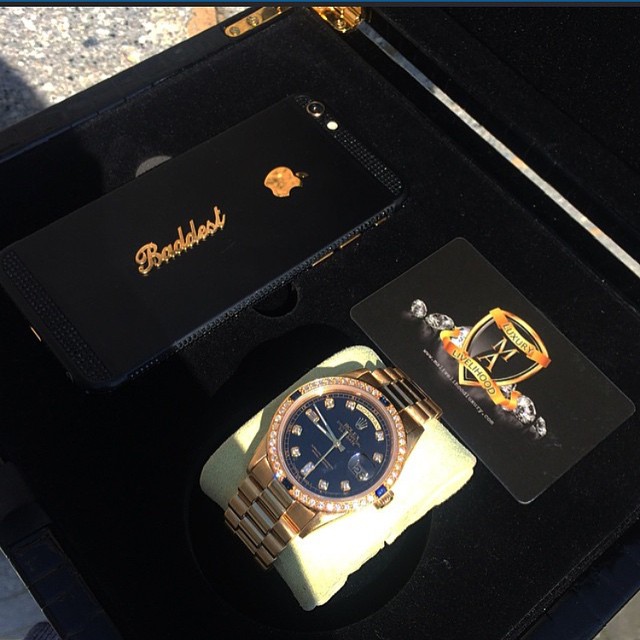 Source: Instagram.com | @DavidoOfficial & @MaLiveliHood