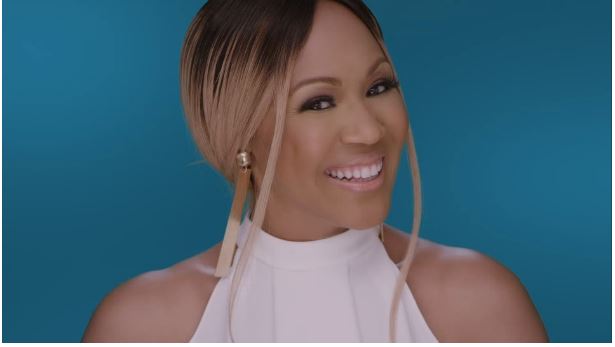 In April, we told you about this controversial song "I Luh God" by Erica Campbell – one half of the famous gospel group, Mary Mary.
The song's beat (typical of 'trap' music), had tongues wagging and condemning it as too worldly.
In response to the criticism, Erica Campbell told the The Tom Joyner Morning Show that the song was made in the trap/hood style to appeal to people in lower income neighbourhoods, like the one she grew up in.
Everyone doesn't speak properly. Everyone doesn't live in a well-maintained manicured neighborhood. People live in rough neighborhoods and they speak how they speak. No matter where you are, you have to acknowledge that you're blessed. Everybody don't like it. Some people are upset about it, but they'll be all right. God don't live in a box. Why should I?"
She also added, in an exclusive interview with CocoaFab, 
I'm not motivated by the negativity or the 'haters'."

"There's a whole generation of people that love God but gospel music hasn't been in a language that resonates with them. I'm so appreciative for all of the wonderful feedback from the song."
Watch the music video for 'I Luh God' here!