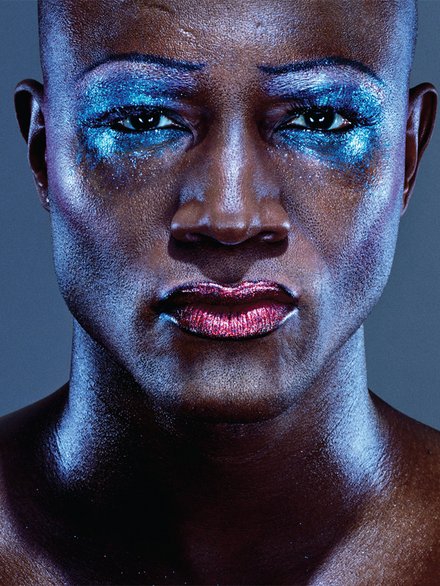 Taye Diggs is all glittery and blue in this first look photo from his run on Broadway's Hedwig and the Angry Inch.
In the photo released to People Magazine, the 44-year-old actor has on heavy makeup as he takes on the role of the lead androgynous rock star.
Taye Diggs is the first African American man to tackle the role in New York.
Speaking to People, he said "Hedwig is the role of a lifetime. I'm looking forward to being challenged performance-wise on many levels, as well as being humbled by the musical's social implications. I also like wearing nail polish." 
In the past actors like Neil Patrick Harris and Darren Criss have also taken on the role.
Photo Credit: People Magazine