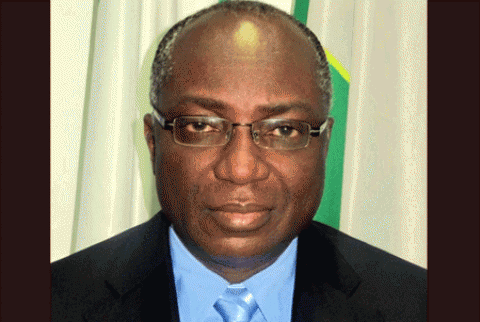 President Muhammadu Buhari has sacked Director General of the State Security Service (DSS/SSS), Ita Ekpenyong, and has appointed a new replacement, Lawal Musa Daura.
The news was announced on Thursday by the Head of Civil Service of the Federation, Danladi Kifasi, Premium Times reports.
Daura, is said to be returning to the SSS from retirement.
According to the report:
The removal of Ekpenyong, who was appointed DG of the agency on September 8, 2010, has long been expected.

Under him, the SSS became openly partisan, especially in the run-up to the 2015 general elections.

Rather than gathering intelligence necessary to make the country safe, the agency busied itself more with harassing and arresting opposition figures, ransacking firms and offices with ties to the All Progressives Congress (APC) and appearing on television to disparage opposition politicians and their party.