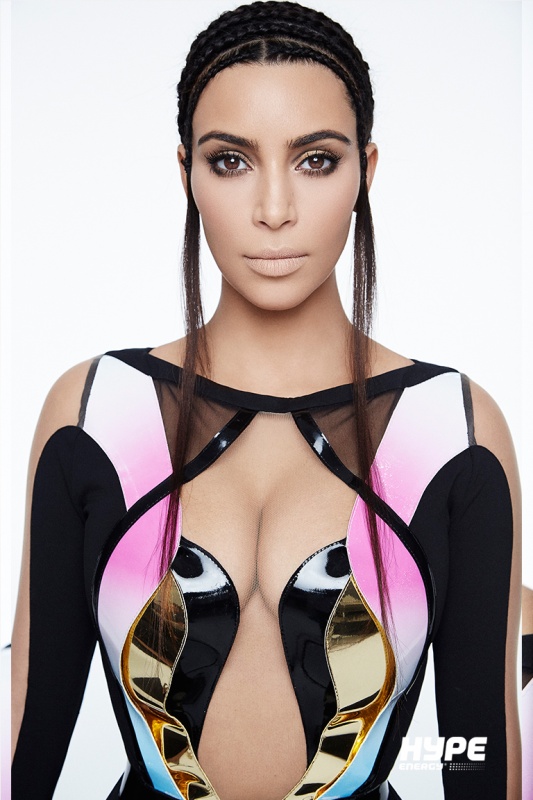 Kim is all about showing us new sides of her lately.
First was her Vogue Spain cover and editorial which had the reality TV star makeup-free and just being herself (click here if you missed it), and now, she channels Marilyn Monroe, Marie Antoinette, Audrey Hepburn and more in a new campaign for Hype Energy.
The campaign has Kim sporting braids, clip-on bangs, skin-tight dresses, knee-high lace-up boots, and that epic image of her as Marie Antoinette plus a larger-than-life blonde wig.
Of course she had to put her massive engagement ring from hubby Kanye West on display as she sips from the energy drink and poses for the camera.
See images below and be sure to check out Hype.com for more behind-the-scenes and edited images.
Photo Credit: Hype.com