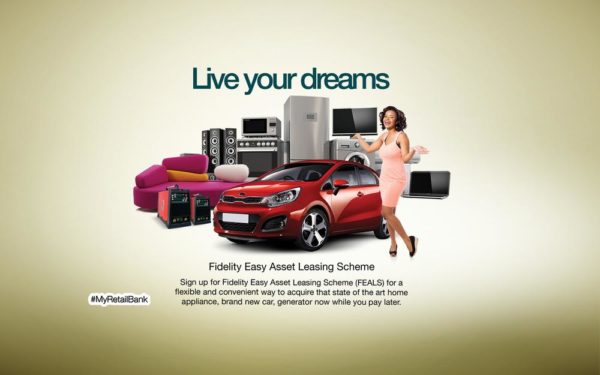 Fidelity Easy Asset Leasing Scheme (FEALS) is designed to enable professionals and employees of organizations acquire state of the art Home appliances, Inverters, Furniture, Laptops, brand new cars, etc and pay with ease over a flexible repayment period.
Simply visit any of the FEALS partner outlets; Simba, BEKO, Tino Electronics, SIMS, Mega Plaza, CoolWorld, KIA office nationwide to pick up an invoice.
Now you can get what you want immediately at exclusive prices while you pay later!
To find out more, visit: https://fidelitybankplc.com/index.php/products/feals or any Fidelity Bank branch near you or email: [email protected]
We are Fidelity…we keep our word.
_________________________________________________________________________________________________
Advertorial– Sponsored Content