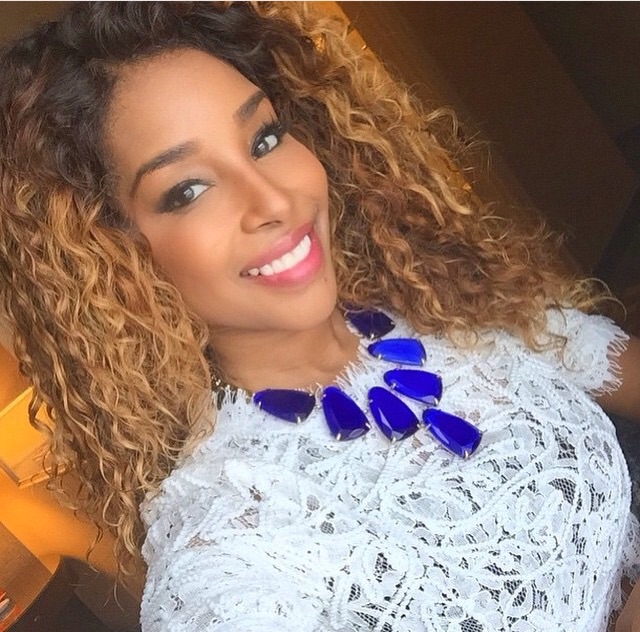 NecoleBitchie.com has come to an end. The gossip site, mainly focused on African-American celebs and stars, started in 2008 and its owner Necole Kane, went on to win many awards and accolades for it – she appeared in Cosmopolitan, BET, etc.
Many women, like me, could relate to Necole Bitchie because it was analytical, as well as entertaining and you could trust her 'tea' was real.
In her final blog post on the site, titled "It's Time For Me to Move On", I learned three notable things about her, the business of blogging and staying true to one's self.
1. Gossip is Winning
Necole started off as a pure gossip site, but as time went on she toned down insulting the stars, and even became friends with some. There were even dating rumours (for example, with Trey Songz), and she often got called out for being biased. But as she became 'softer' on the stars, she also tried to put in more inspirational stories, form a community and let readers tell more of their stories.
"I've asked myself time and time again – When all is said and done, what will people say about you?  How are you elevating your audience? What are you doing to contribute to your culture in a positive way? Are you doing a good job of pushing the culture forward? How are you touching people and changing their lives? 

The fact that I can't answer that right now is problematic for me.  I always felt that no matter how much positivity we promoted on the site, the salacious stories were always going to overshadow them.  The 'Bitchie' in the website name was always going to be counterproductive to the mission I had of being a source of inspiration, and launching a platform for women to tell their stories."
Necole wanted more positivity, but that's not where the tide was going – her readers still wanted 'the tea'.
If you ask me, the success of publications are a reflection of society. For example, Ovation is successful because West Africans like a peek into the lives of the creme de la creme – their weddings, their burials and birthday parties.
In the US, The Shade Room is becoming the top black gossip blog because it's fast, based on speculations (sometimes accurate) and mostly based on celebs' messy interactions. People live for 'shade' now – subtle jabs celebs throw at each other and salacious tales rather than positive stories. This is why, as many people pointed out, in the same week, the Caitlyn Jenner transition story trumped Akon providing electricity to millions of people, a purely positive and high impact move, which wasn't as 'sexy' or interesting as a famous Olympian becoming a hot transgender woman.
2. Money and Fame Aren't Everything
Necole, an orphan, was kicked out of her aunt's house in her twenties and had to sleep on people's couches for a while, until blogging gave her the resources to get her own place. With the rising success of her blog also came fame and more money, but she began to feel more empty.
From Necole's farewell post,
"Despite all of those things, I continued to notice that I was experiencing more fulfillment and success from women coming to me on the street and saying, 'Your story inspires me so much!!' than I did the 'you got all the tea, I love your celebrity blog!!!' I was getting more fulfillment out of speaking engagements, panels and inspirational interviews than I was flying to a luxurious location, given freebies and standing next to someone famous. I began measuring my success not by the amount of people who read my blog, or the money I made, but by the number of people I was able to touch, motivate and inspire."
Sometimes what you wish for isn't what you actually need the most. She got the platform, but her purpose in life changed as she grew as a person. Food for thought: in your life now, does your profession reflect your purpose and your passion?
3. It's Never Too Late to Get it Right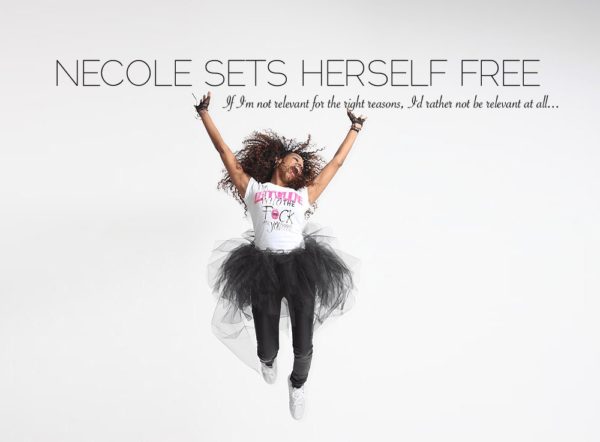 Necole has talked about refusing offers to get her website bought in the past, as she didn't want her name attached to something she didn't believe in. Instead of letting the website move in a direction she wasn't happy with, she has decided to start a new chapter.
"Too many people are not living their dreams because of fear.  I DO NOT want to become one of those people.

I had to destroy it, before it destroyed me.

For seven years, I've given this platform everything in me. Now, it's time to refocus that energy into something that I truly believe in.

I hope that one day my story will inspire young women across the globe to pursue their heart's desires, but I also want them to know that when their passion turns into a project, and it's no longer fun anymore, that it's okay to move on. It's okay to evolve, and it's definitely okay to reinvent. My favorite quote by Steve Harvey is 'You have to give up something to get something.' He always tells the story that after he gave up stand up comedy, he was given his own TV show, became an Emmy-nominated host on Family Feud, released books which were turned into movies and the list goes on. He now uses his gifts to grow a brand focused on empowerment and inspiration."
What I've learned: It's never too late to start over. Even in 2015. It's July now, the second half of the year. You still have about 6 months to achieve what you set out to at the beginning of the year. You can't fail if you don't even try, so just go ahead.
You may lose but you will learn, but don't think that way – be optimistic and try your best, your new chapter could be the best one yet.
Cheers to Necole! I can't wait to see what else she has in store.