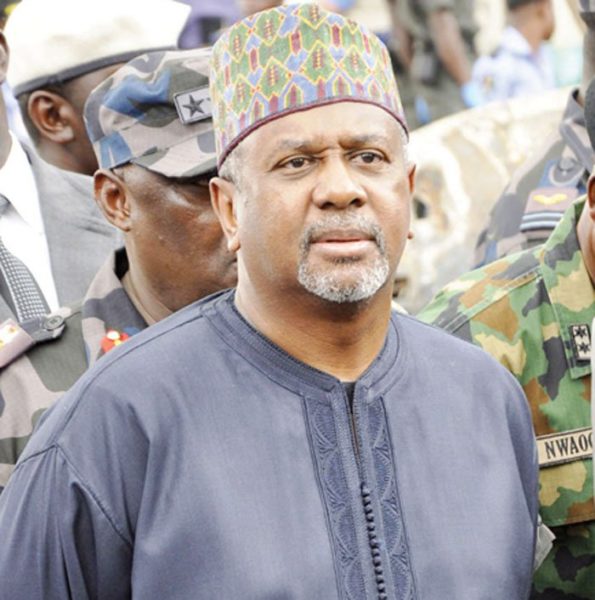 Former National Security Adviser, Sambo Dasuki isn't having the best month.
Barely five days ago, he was removed from office and now, he is being trailed by security agents.
Vanguard reports that around 6:40 p.m on Thursday, armed operatives of the Department of State Security Service (DSS) in four unmarked trucks, stormed Dasuki's Asokoro, Abuja residence, and remained there until past 9 p.m.
The report further states:
A close source hinted that the operatives who appeared to be acting on higher instructions were after Dasuki in connection with the amount of money said to have been spent under his watch as NSA since his appointment by ex president Goodluck Jonathan in 2012.

The agents claimed that they were in his house for "official reasons" but did not give details and who sent them. As they took positions around the compound, the operatives neither allowed movement into or outside the building but there was no sign that Dasuki would allow them in.
One source close to the large compound said: "The ex-NSA has not allowed them entry into his home and has not come out to meet them but they are threatening to force their way into the house."

A source familiar with the matter told our correspondent the invasion of the residence of the former NSA might be part of the effort of the Buhari administration to get vital father vital evidence relating to the way he managed defence budget in tackling the raging insurgency in the Northeast. It was learnt that the new administration's resolve to uncover what was spent by the sacked service chiefs in the last four years was responsible for the invasion of Dasuki's home.

Although Vanguard could not reach Dasuki for his reaction, a source close to him said that the former NSA was alarmed that his home could be invaded by security agents without the courtesy of inviting him to their office if they had any issue regarding his activity while in office.

"Yes, Dasuki is shocked to see the DSS operatives surrounding his home barely five days after leaving office and he believes that it would be better if they invite him over any issue rather than descend on him without notice.