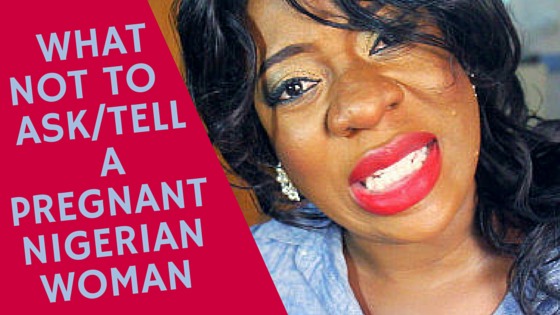 Sisi Yemmie real name, Yemisi Odusanya, always keeps it real !
The lifestyle blogger (www.sisiyemmie.com) recently gave birth to her first child, a baby boy.
In this video she made during her eighth month of pregnancy, she talks about the weird/rude/intrusive comments and questions she was getting.
Here's her list of things you shouldn't say to a pregnant Nigerian woman:
Are you pregnant?
You are so big/fat.
Your nose is so huge.
When is your due date?
Are you having a boy/girl?
Watch!