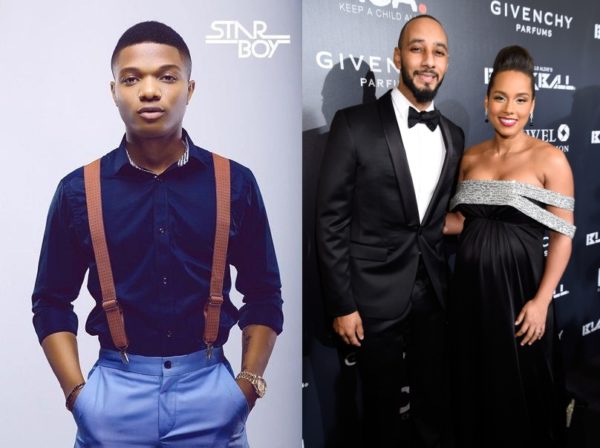 Wizkid is one artist who has amazingly penetrated into the international music industry. From being 'friends' with Chris Brown, to featuring Drake and Skepta on his 'Ojuelegba' track to music producer and rapper Swizz Beatz calling him one of his fave artists and more.
Thanks to social media, we are all able to see how Wizkid is growing into a huge brand.
The 25-year-old singer has definitely set a pace for other artists to follow – especially now that a Grammy Award-winning couple, Alicia Keys and Swizz Beatz, have sorta endorsed his music.
First Swizz Beatz took to Instagram to share the album cover of Wizkid's 2014 album, Ayo (Joy) and simply captioned it with the hastag #vibes, mentioning the Instagram of Wizkidayo.
Then he posted a 15-sec video of himself listening to 'Ojuelegba'.
3 hours later, Alicia Keys posted her first video which showed her and Swizz Beatz 'stepping' to 'Caro'.
5 hours later, Alicia Keys posted another video of her dancing to 'Ojuelegba'.
Clearly they are having a Wizkid-filled day at home.
Awesome!