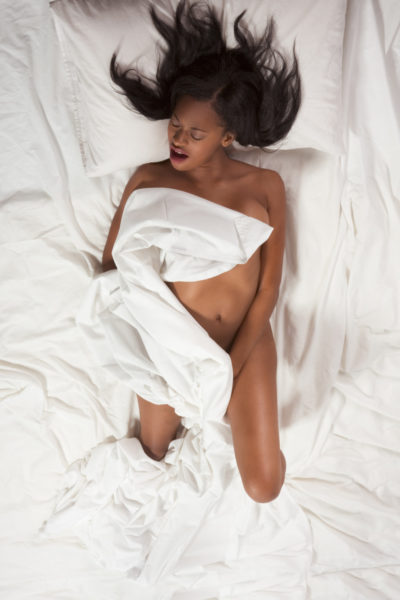 Is masturbation a sin or not? As a Christian, I've always wondered why the church believes it is a sin. Pastors always quote a part of the Bible to lend credence to the belief that it is a sin.
This passage talks about a certain woman, who had to marry her late husband's brother in order to continue the family lineage. However, her brother-in-law did not want to impregnate her, so while having sex, just before orgasm, he would withdraw and spill semen on the floor instead of ejaculating inside the woman. God struck the man down because of his wickedness in not wanting to impregnate the woman.
Every time I read that passage, I do not understand how anyone would use it as an explanation for masturbation being a sin. The man wasn't masturbating, he was having sex! God was punishing this man for something other than masturbation. Some also use this passage to discourage contraception (the contraception issue is a topic for another day).
The Bible also mentions in detail, all kinds of sexual acts, perversions and sins, both Old and New Testaments. Why was there no mention of masturbation?
Masturbation (also known as wanking, jerking off, jilling) is the sexual stimulation of parts of one's own body, usually the genitals for sexual arousal or other sexual pleasure, usually to the point of orgasm.
The most common reasons adults give for masturbating are:
to relieve sexual tension
achieve sexual pleasure
to achieve sexual pleasure when partners are unavailable
to learn your pleasure spots, so you can tell your partner what works for you
Many people think masturbation only occurs when a person does not have a sex partner. In fact, people who have regular sex partners masturbate a lot, regardless of if their partner satisfies them sexually or not.
Some of the benefits of masturbation are:
physically and emotionally help you learn how you like to be touched and stimulated sexually
provide sexual pleasure for people without partners or absent partners, including the elderly
provide sexual pleasure for people who choose to abstain from sexual activities with another persons (could be to avoid fornication, adultery or just taking a break from having sex)
reduce stress and release sexual tension
relieve menstrual cramps
Most times, we associate masturbation with conscious efforts and actions. What happens when you are sleeping/dreaming and having an intense sexual experience; you start criss-crossing your legs in your sleep, then you get the big O! When I was pregnant, I had so many dream-induced orgasms (and no, I don't have a spirit husband *side-eye*). So am I supposed to wake up and start asking for forgiveness?
I don't know how wet dreams and sleep-induced sexual experiences happen with guys (please educate us in the comments box).
There are also couples who watch each other masturbate. Is masturbation allowed within confines of marriage, as long as your partner is present? What about phone-sex, skype sex and all other forms of virtual sex/masturbation.
All I know is if masturbation is interfering with your daily activities, job, social life and responsibilities, then you have a problem. This can also be said of many basic activities like eating, drinking, etc.
So what's your take on masturbation? Have you ever masturbated (with fingers/hands or with an apparatus)? Do you feel ashamed after masturbating? Why?
Photo Credit: Dreamstime | Mocker