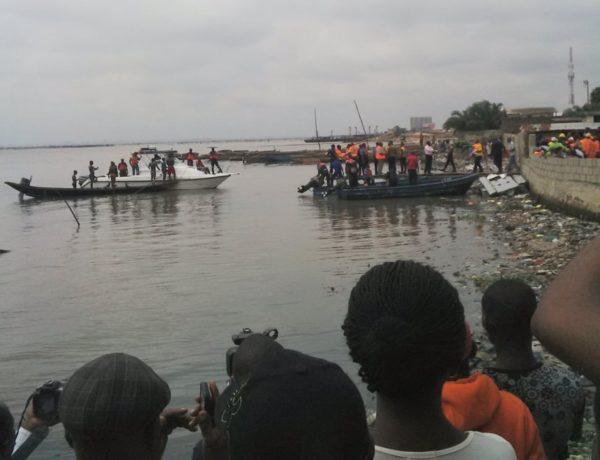 The bodies of two individuals who were on board the Bristow Helicopter when it crashed, have been found.
Premium Times reports:
Ten people – four dead and six rescued – were retrieved from the lagoon on Wednesday.

Thursday's bodies implies six people have now been confirmed dead from the crash.

Rescue officials are now putting the corpses into body bags.
We'll bring you additional details as they become available.
Photo Credit: Premium Times