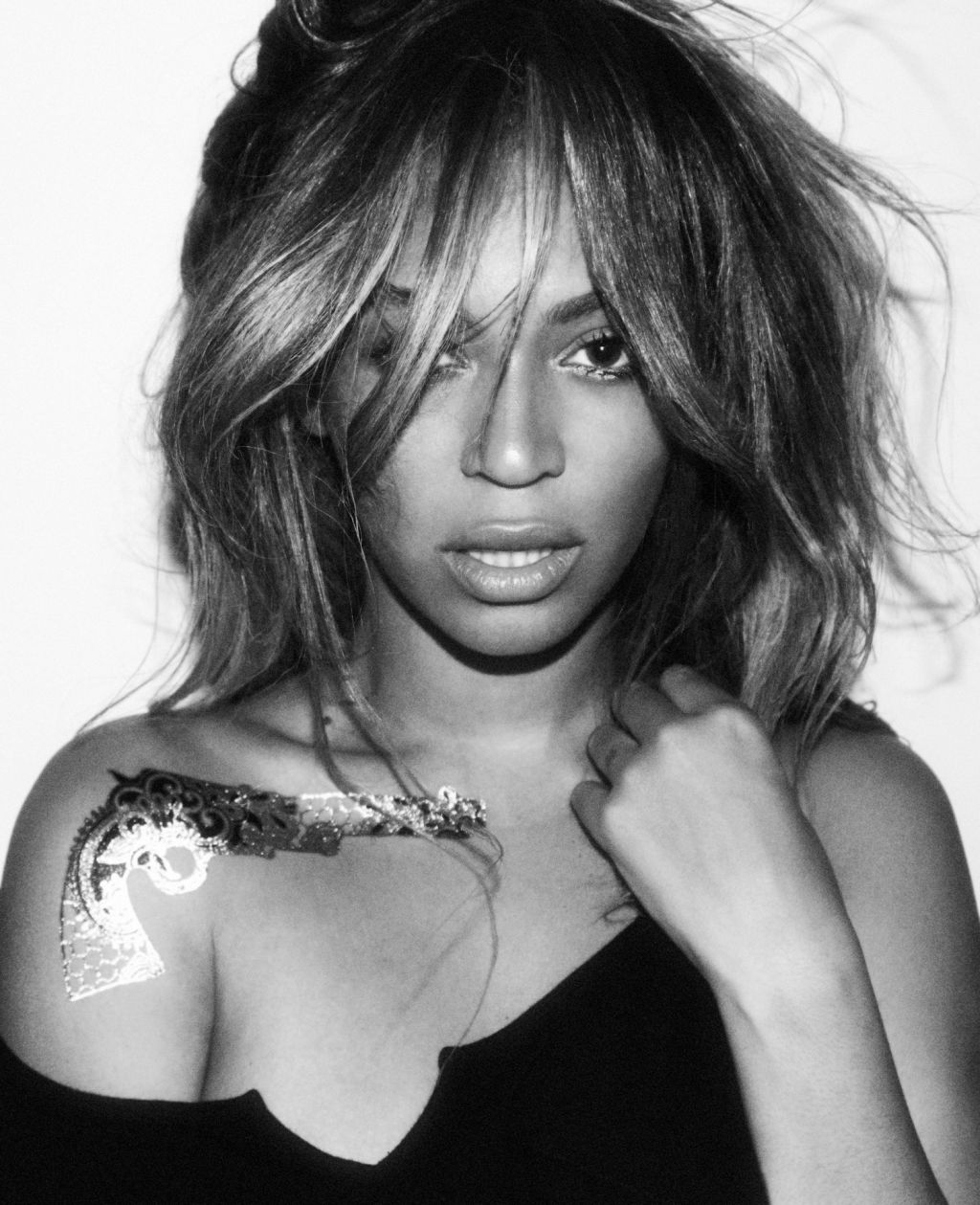 Start your day off right with a dose of Queen Bey!
In collaboration with jewelry-inspired temporary tattoo company – Flash Tattoos, Beyonce has released a set of temporary tats that will make any Beyhive member proud!
The 33-year-old entertainer showed them off in a new exclusive series of shots for CR Fashion Book, where she has tousled hair and a simple black shirt flashing her new collective. She joins other music superstars like Rihanna who also has a flash tattoo line. (See here)
The tats are very much Beyonce-esque as they have words from her song lyrics like 'Blow', 'Flawless', 'Naughty Girl', 'Put a ring on it' and more. She also personally styled the shoot.
Want to get the hot tats? The pack is available in 5 sheets of tattoos, 57 individual pieces in total. To find out more & shop, visit shop.flashtat.com/
See more images at CRFashionBook.com