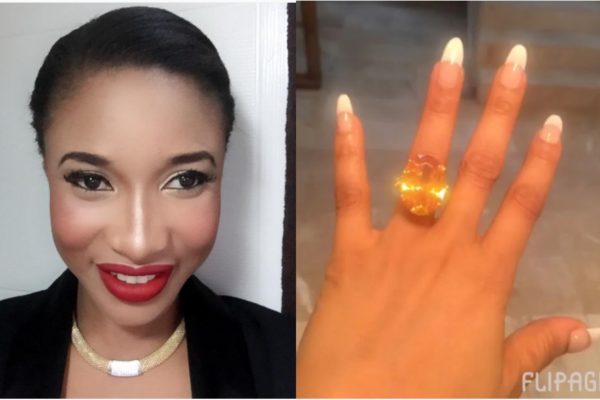 Tonto Dikeh-Churchill is still in euphoria.
The newly married actress showed off her wedding ring on Instagram a few minutes ago, stating that she had to wait a while for the ring to come but that it was worth the wait.
She wrote 'Had to wait a while for my Ring to come but when it came, it was the best any girl could wish for. I love my husband so much.#ThePatientDogGetsTheFattestBone #CanaryYellowFromAustralia #Weddingband #MrsX #MrsChurchill #LUCKY AM IN LOVE WITH MY BEST FRIEND'.
See more photos of the ring below.