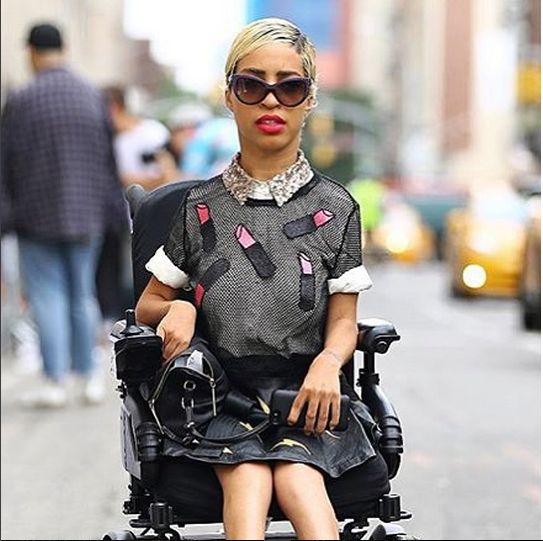 Have you ever thought about your body and felt you could look a lot better? Well, when you're done with this post, you'll be thinking a lot differently.
When I first heard about 28-year-old model, Jillian Mercado, I was really speechless. Looking at her selfies, you wouldn't even know she uses a wheelchair and even after knowing that, you would not guess she has been living with Spastic Muscular Dystrophy since she was a little girl, has been photographed by fashion magazines, been invited to fashion runways, and even worked behind-the-scenes as a style editor.
Having been living with her condition for years, the Dominican beauty has faced all odds – from being bullied for being different in high school to having to stand taller than others in the fashion industry.
Due to her condition, Jillian has lived under scrutiny for her physique but took a bold step by posing naked for Curves The Book. See her emotional caption below;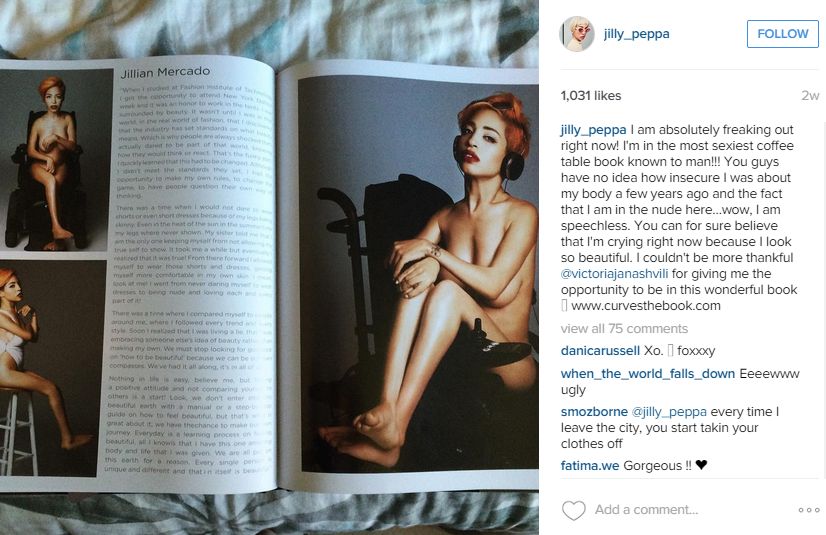 Watch Jillian talk about her journey so far below;
Now, she is signed to IMG Models, the same modelling agency that represents names like Joan Smalls, Karlie Kloss and Kate Moss.
Her story is so amazing and I hope this has inspired you as much as it has me.
Photo Credit: @Jilly_Pepper (Instagram)