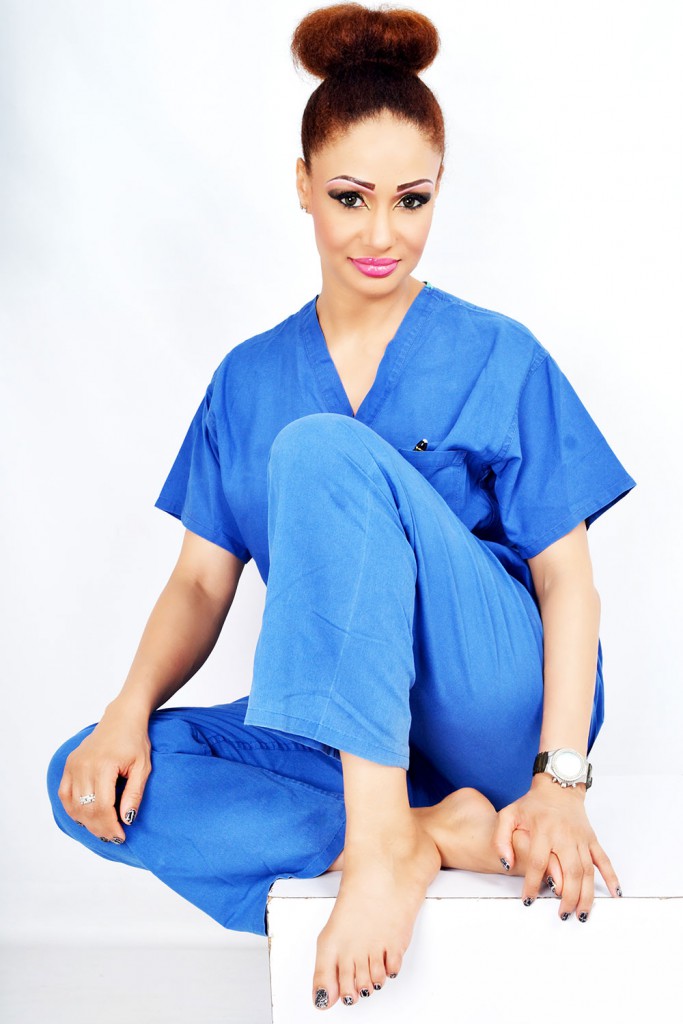 As South Africa celebrates Women's Month this August, ELLE SA has launched a new feature – #MakeItHappen – profiling inspiring women making huge waves in Africa.
In a recent feature, they have a chat with Nigerian-American businesswoman and cosmetic surgery philanthropist, Modupe Ozolua on how she moved from flipping burgers at McDonalds to living out her vision of becoming an entrepreneur and being a pioneer in body enhancement in Nigeria and ultimately Africa and beyond.
The 41-year-old philanthropist, who has been offering Nigerians cosmetic and reconstructive surgery alternatives since 2001 with her brand – Body Enhancement Ltd., also juggles charitable work via her Body Enhancement Foundation (formerly BEARS), rehabilitating women and children displaced by terrorist group – Boko Haram, and other humanitarian activities.
Read excerpts from her interview with ELLE below;
On her very first job
I worked making burgers at McDonalds in Natick, Massachusetts (USA) when I was 17 years old.
In an interview with Punch in July, she told the publication how working at the fast food chain restaurant helped her imbibe virtues of hard work and dedication.
How she got to be where she is now
I am a social entrepreneur. I have been an entrepreneur since I was 21 years old in the United States. In 2001, I pioneered cosmetic surgery in Nigeria, which gave me access to underprivileged people that required reconstructive surgery but couldn't afford to pay for it and weren't receiving financial assistance to pay for their procedures.
This disturbed me so greatly that, in 2003, I founded a non-profit organisation, Empower54, which was dedicated to providing desperately needed humanitarian assistance, such as medical missions and hunger eradication, along with a variety of educational, women/girl empowerment and refugee programs for underprivileged Africans.
Some of our out-reach programs include donations of clothing and toys to underprivileged Africans both in remote communities and refugee camps. Desmond Tutu is our patron.
What she wanted to be as a little girl
A fashion designer
What the theme – #MakeItHappen means to her
It reaffirms the fact that I can achieve every and anything to which I apply myself.
To read more form her interview with ELLE SA, click here.
Photo Credit: Elle.co.za