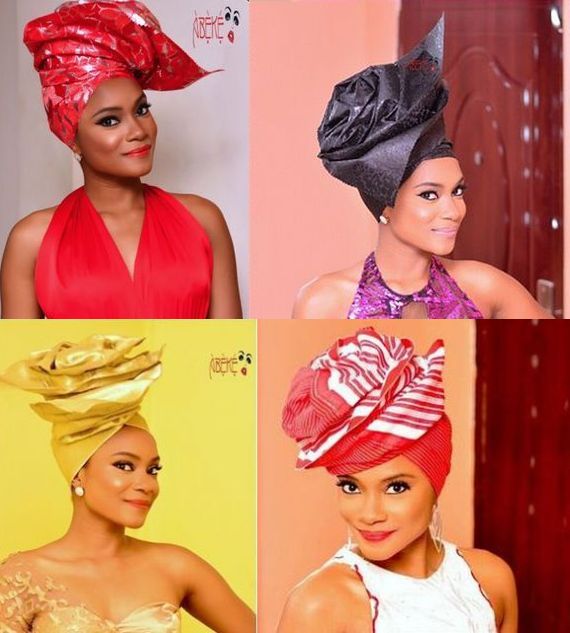 Designer Toju Foyeh is all about the glam, you can tell from her fashion label's pieces; so when she wanted a new look for wedding engagements she had lined up, she decided to go big or go home.
For the past couple of days we have seen her rock the innovative gele designs from makeup artist – Funmilola Irantiola Olurinola of Abeke Makeovers, and share her love for it.
She posted how she decided to rock the unusual gele style on Instagram saying – "Don't even know how to start the story about this picture. So I've been following the lovely @AbekeMakeovers on Instagram for a while. I hate tying Gele but I fell in love with her Iconic Gele. I decided to try it out for #TeeJre2015 engagement, so Abeke and I spoke about it. We also decided she'll do my makeup just so it's a complete look…hmm…I was nervous, not because I didn't trust her but because only 2/3 people have ever done mu makeup and that's because I like it done a particular way + I have my eyebrow issue. I have refused to shape them EVER, so it's only very few people that can work around it. I almost cancelled on the day even but I decided her! Let's just do this!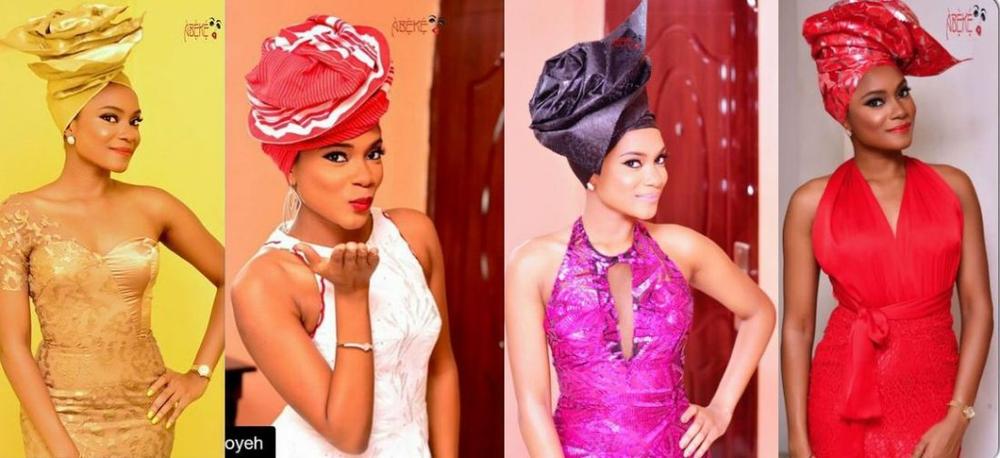 Even after she started I was still iffy but I'm GLAD with the results!! Loved my makeup and in fact decided from now on its Iconic Gele all the way for me. Thanks Abeke. I'm sure now people are gonna jack my swag but it's ok…just remember you saw it here first."
In various colours and shapes, Toju is all about the larger-than-life head piece. So even though we know she looks good in all of them, we want to know which look you're feeling the most.
See her looks with the Avant-Garde geles below;
***
The Lady in Red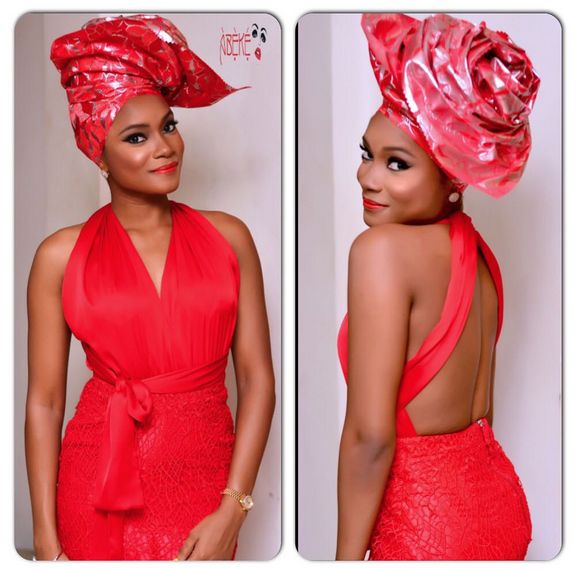 Toju looked red hot in her own piece for a couple's engagement. She paired her iconic gele with a sexy dress that was business in front but a party at the back.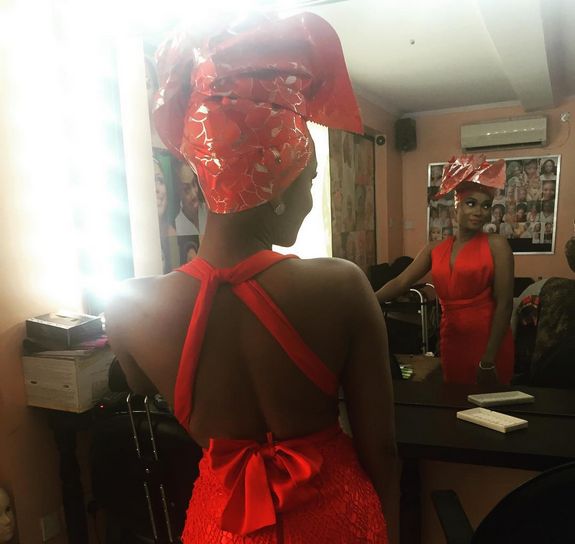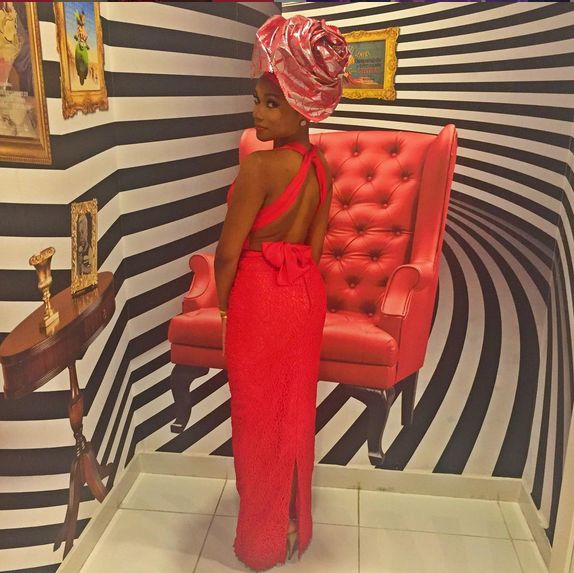 Gold Rush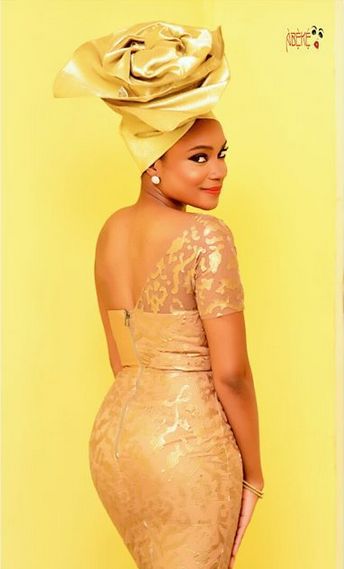 Looking like as coveted as a Golden Globe award, she paired another iconic gele with a figure-hugging mono-strap dress by TF.
Black Mamba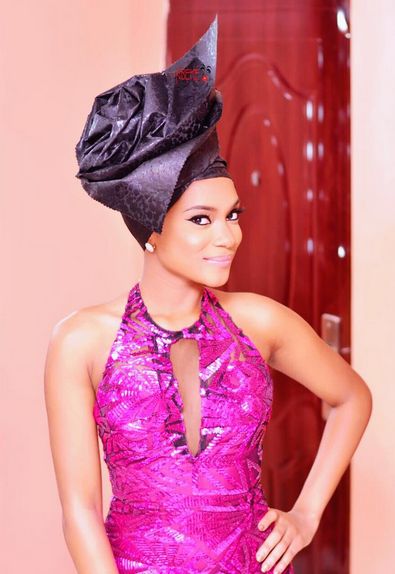 Toju made a statement at another engagement in a sexy pink dress with a halter neck and sheer insert that added sass to her fab look.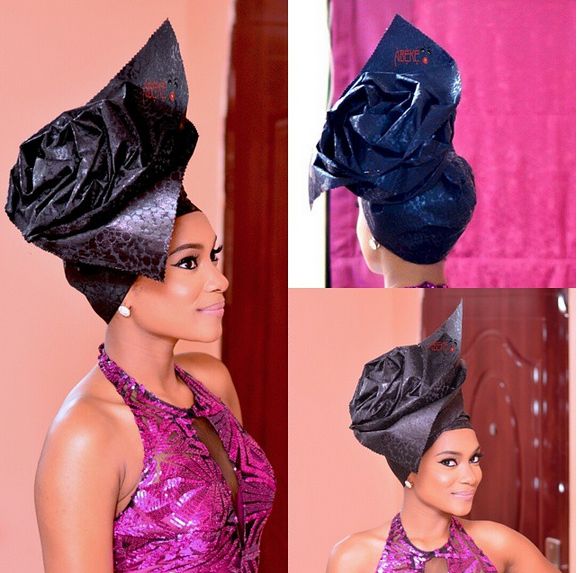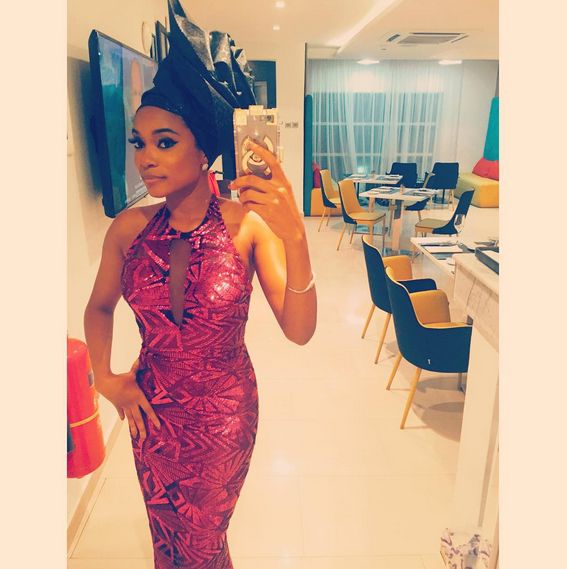 The Girl Code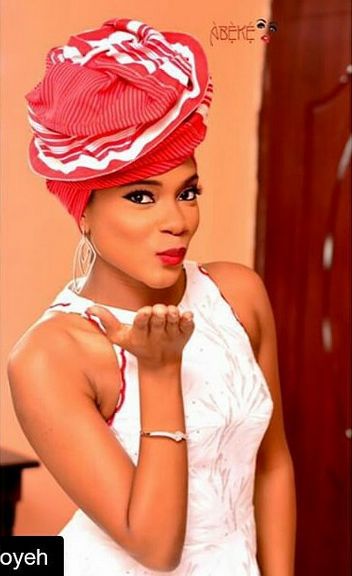 Her girly side came out for this number with a red & white combination showing that the gele can glam up a simple dress.
***
Which look are you loving the most?
Photo Credit: @AbekeMakeovers | @TojuFoyeh (Instagram)