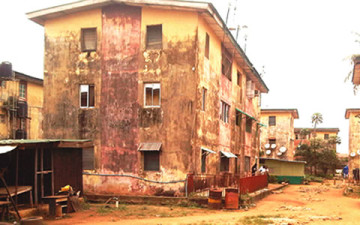 There was pandemonium in the Ipaja area of Lagos State after a man stabbed his 74-year-old father to death and absconded with his heart.
The individual, Nelson Oamen, stabbed his father, Ehiremen Oamen, during an argument, Punch reports.
Residents in the area told newsmen that the 34-year-old is a drug addict, who does not have a stable job, and frequently had violent clashes with people in the area.
The deceased, Ehiremen, was a retired worker at a company in Apapa, who was battling with stroke. Because of his condition, he usually remained indoors.
On Friday, Nelson, who was reportedly high on drugs, stabbed his father to death in his bedroom, and covered his body with a blanket.
It was Nelson's younger sister who discovered their father's body.
Eyewitnesses state,"on that Friday, some people saw him in the afternoon. The people who saw him said he was unstable. He went into their house, and it was a few minutes later that they found the father dead. He fled immediately. When I went in to see the corpse, I observed that the old man was stabbed in several places. No one could have been so wicked except one was on drugs."
Photo Credit: Punch