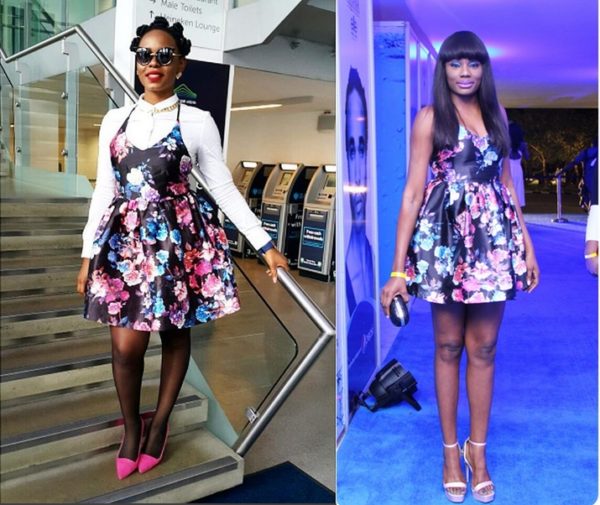 We love when the BN Pick Your Fave stylistas style their outfits as differently as possible so we are really loving today's edition.
We have music star Yemi Alade and PR guru Ono Bello, both rocking a cute and colourful floral print dress gotten from Top Fashion Boutique.
Yemi Alade
Yemi Alade rocked the dress two weeks ago (while in London for a performance) with a unique spin, rocking a white collared shirt underneath.
With her signature Bantu knots in tow, she accessorized with a pair of pink pumps, black panty hose and dark sunglasses.
Ono Bello
Ono Bello rocked the dress on Sunday for the 2015 Aquafina Elite Model Look Nigeria. She kept things simple and pair the dress with nude sandal heels and a black clutch.
Which look is your fave?
Photo Credit: Instagram – @onobello | @yemialade