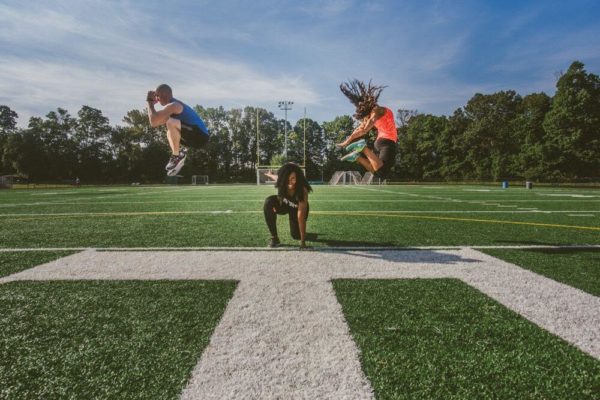 If you are looking for a quick-fix workout that will speed up fat loss, incorporate jump training to your workouts. Similar to all the jumping and hopping you did as a kid, PLYOMETRIC (or simply plyo) training is the trending exercise around the world. Fun and effective, Plyo is addictive because of its ability to burn a maximum amount of calories in the shortest bit of time.
Plyo training, in its most basic form, is a series of explosive, compound movements done over a period of time with very little rest periods in between. The goal of this training is to produce the maximum amount of force in the smallest amount of time. Used mainly by athletes, plyo builds strength in the largest muscle group in the body: our fast-twitch muscles. Every jump stretches our muscles, allowing us to jump higher the next time. This sort of training is what helps athletes run faster, jump higher, and pivot faster. Examples of plyo moves include: box jumps, skaters, and plyo pushups. Plyo training has also been popularized in High Intensity Interval Training (HIIT) exercises.
There are a number of ways to get the full benefits of plyo training. You can start and/or end your workouts with a series of box jumps. A more challenging option is to superset your strength training with plyometrics. For example, after every set of squats, transition quickly into a set of tuck jumps. For a more complete exercise, I prefer to create plyometric intervals. This keeps the workout interesting and dynamic.
For a great plyometric routine that you can try anywhere, check out this workout video set to the award-winning "Sura Yako" by Sauti Sol.
Photo Credit: www.twotwenty.co