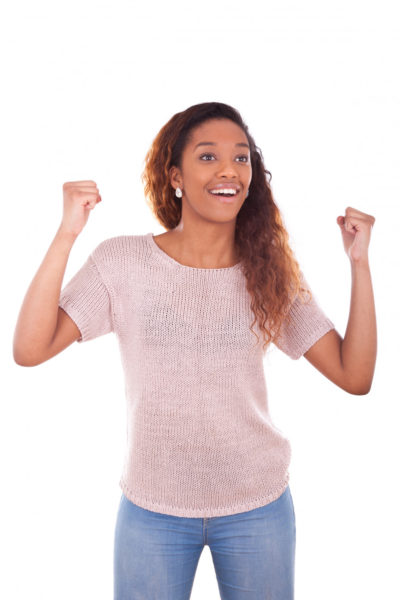 The great thing about wealth and success is that it is open to EVERYONE who dares to take it. The fact that you were born into wealth or your great grandfather was the ruler of the seven kingdoms does not guarantee that you will be wealthy in your time. Some of the wealthy people we hear about today came from average households. Their parents and grandparents were regular people like you and I. These individuals dared to dream and were hungry enough to fight to achieve that dream and the result as we have it today is that their names are on endless Forbes lists.
Let me give you a few examples
Michael Ade-Ojo worked at RT Briscoe as a freelance car sales man. Today he is the owner of Elizade Nigeria Limited.
Aigboje Aig-Imoukhuede was an employee at GTB before he launched his own bank.
Oprah Winfrey turned a life of hardship into inspiration for a multi-billion-dollar empire. She is worth $2.7bn.
Guy Laliberté ate fire on the streets before introducing Cirque du Soleil to the world. Today, he is the CEO of Cirque, a professional poker player and space tourist, with a total worth of $2.5bn.
Leonardo Del Vecchio was an orphaned factory worker whose eyeglasses empire today produces Ray Bans and Oakleys. His estimated net worth is now above $10bn.
Ingvar Kamprad was born in a small village in Sweden and he lived the farm life growing up. He created a mail-order business that became IKEA and his net worth is $6bn.
J.K. Rowling lived on welfare before creating the Harry Potter franchise. She is worth $1bn.
Before Sam Walton founded WalMart, he milked cows and sold magazines in Oklahoma.
Whether you were born with a silver spoon, bronze spoon or no spoon at all, your destiny and ability to become wealthy is in your hands. Create a vision for your future, work hard at it, be persistent, have faith and your effort will eventually pay off. Only YOU can determine whether or not your footprint will be left in the sands of time and whether or not your name will go up in lights!
Start saving and start investing. Take the first step towards turning your idea into an actual business today. Take calculated risks and take a chance on that idea that you are thinking about. Evolution is a key aspect of investing and building a business.
The more you invest, the more savvy you will become at it. Dangote did not begin his entrepreneurial journey with a sugar refinery or with the largest cement plant in Sub-Saharan Africa. Mike Adenuga did not begin his journey with a GSM license. Bill Gates did not start out with Microsoft and Steve Jobs did not begin with the iPhone. Start now and give yourself the opportunity to learn, make mistakes, grow and evolve. If you do not start, you will never know.
Let's remember to start now, start small – Just do it
Photo Credit: Dreamstime | Sam74100