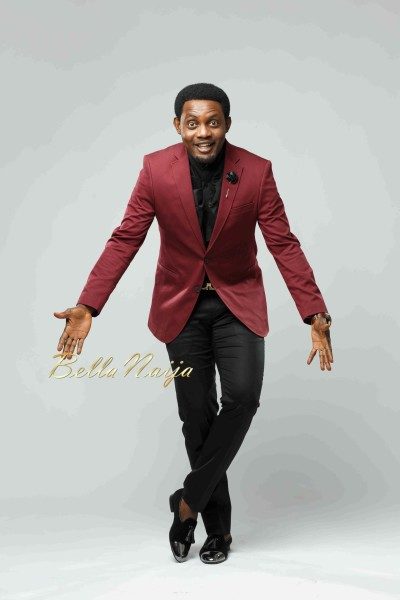 The official nominations for the 4th Annual Golden Icons Academy Movie Awards (GIAMA) presented by PEM Offshore have been announced.
Celebrating the very best of African entertainment and rich culture through filmography, GIAMA selected most of the submissions this year from Nigeria, Ghana, Cameroon, Canada, and the United States.
A number of films submitted for nomination brought attention to issues such as violence against women, HIV, the fight for love, their country and survival.
This year's GIAMA ceremony will be hosted by comedian and actor AY Makun on October 17, 2015 in Houston, Texas.
See full list of Nominees below.
BEST MOTION PICTURE
Love Regardless
Stalker
Stigma
Black November
Trails of Igho
Matters Arising
BEST FILM (DRAMA)
Stigma
The Changer
Invasion 1897
Ojuju
Oge's Sister
After the 'I DOs'
Stalker
BEST SHORT FILM
Verdict
Once
The Throne
Hore-Free Day
Henna
BEST FILM (FOREIGN LANGUAGE)
BF
Torera
Ojuju
Made in Agege
Iya Alalake
BEST ACTOR
Frederick Leonard – Keeping Secrets
Hakeem Kae-Kasim – black November
Majid Michel – Matters Arising
Jim Iyke – Stalker
Mike Omoregbee – Invasion 1897
Ken Erics – Trials of Igho
Clem Ohameze – My American Son
BEST ACTRESS
Adesua Etomi – Falling
Uche Jombo – Oge's Sister
Ini Edo – While You Slept
Mbong Amata – Black November
Jackie Appiah – Stigma
Nse Ikpe Etim – Stalker
Ruth Kadiri – Matters Arising
BEST SUPPORTING MALE
Anthony Monjaro – Stalker
Desmond Finner – Reflections
Seun Akindele – The Changer
Chigozie Atuanya – Jafer
Melvin Oduah – Trials of Igho
O,C Ukeje – Black November
James Gardiner – Happy DeathDay
BEST SUPPORTING FEMALE
Kiki Omeili – Sting
Yvonne Jegede – Oge's Sister
Caroline Danjuma – Stalker
Ayo Adesanya – The Good Wife
Venita Akpofure – While you Slept
Tana Adelane – The Kingdom
Eku Edewor – When Loves Comes Around
BEST COMEDIC ACT
Roselyn Ngissah – Jack & Jill
Akpororo – Head Gone
Nkansah Kwadwo – Made in Agege
Kelechi Udegbe – Horn- Free Day
Faith Balogun – Iya Alalake
Lydia Forson – A Letter from Adam
Eniola Badmus – Head Gone
BEST NEW ACTOR
Gbenga Titiloye – Love Regardless
StoneBwoy – Happy DeathDay
Jeff Kumordzi – Letter from Adam
Akpororo – Head Gone
Kunle Oluremi – Sting
Iso Paeley – Love Regardless
BEST NEW ACTRESS
Aisha Kamara – Reflections
Princess Okah – The Changer
Yvonne Okyere – Love Regardless
Rosemary Zimu – Champagne
Emem Inwang – Stalker
Comfort Idongesit – Trails of Igho
Nsikan Isaac – The Banker
BEST ON-SCREEN DUO
Ruth Kadiri & Majid Michel – Matters Arising
Ken Erics & Kiki Omeili – Trails of Igho
Blossom Chukwujekwu & Adesua Etomi – Falling
Gbenga Titiloye & Zynnell Lydia Zuh – Love Regardless
Nse Ekpe Etim & Jim Iyke – Stalker
Yvonne Jegede & Uche Jombo – Oge's Sister
BEST EDITING
Stanlee Ohikhuare – Kpians
When Loves Comes Around
Nwaogburu Nelson – Matters Arising
Stanlee Ohikhuare – Verdict
CJ Obasi – Ojuju
Muyiwa Aluko – Love Regardless
Black November
BEST SOUND
Stanlee Ohikhuare – Kpians
Invasion 1897
Ononeze Keneth – The Throne
Black November
Cobham Asuquo – Darasen Richards – The Antique
Dayo Thompson – Ojuju
Kenneth Yeboah – Made in Agege
BEST MAKE-UP/COSTUME
Chimela Nwagboso/Mather Elechenu – Jafar
Adefunke Olowu – Ojuju
Evans/K.Yeboah & B.Poku – Made in Agege
Inemesit Udonquak – Stalker
Stanlee Ohikhuare/Itoro Edwin-Okon – Kpians
When Love Comes Around
Invasion 1897
BEST CINEMATOGRAPHY
Black November
Ojuju
Invasion 1897
Verdict
Horn Free Day
Shattered Romance
Kpians
BEST SCREENPLAY
Stigma
Trails of Igho
Shattered Romance
Sting
Head Gone
Requite
Stalker
BEST PRODUCER
Oge Obasi – Ojuju
Lancelot Imasuen – Invasion 1897
Dare Fasasi/Lanre Fasasi – Head Gone
Moses Inwang/Caroline Danjuma – Stalker
Jeta Amata – Black November
Okey Ezugwu – Jafar
BEST DIRECTOR
Chris Eneng Eneaji – Trials of Igho
Lancelot Imasuen – Invasion 1897
Moses Inwang – Stalker
Muyiwa Aluko – Love Regardless
Jeta Amata – Black November
Ejim Fortune Kezi – The Changer
Dare Fasasi – Head Gone
BEST FILM DIASPORA 
Red Rose
The Portrait
Affairs of the Heart
LAPD African Cops
BEST SCREENPLAY- DIASPORA
Res Rose
The Portrait
Retaliation
The Flaws
Bloodline Battle
Affairs of the Heart
LAPD African Cops
BEST DIRECTOR – DIASPORA
Robert Peters – Affairs of the Heart
John Uche – The Portriate
AB Sallu – Bloodline Battle
Kingsley Paul Ukaegbu – Red Rose
Pascal Atumah – LAPD African Cops
BEST ACTOR – DIASPORA
Moses Efret – Red Rose
Carl Payne – The Flaws
Kyle Burgess – The Portriate
Pascal Atumah – LAPD African Cops
Joseph Benjamin – Affairs of the Heart
BEST ACTRESS – DIASPORA
Oge Okoye – Red Rose
Berlinda Nahbila – The Portriate
Queen Esther Imar – Affairs of the Heart
Pridin B. Fru – Retaliation
FOREIGN INTERNATIONAL ACT (MALE)
Wyclef Jean – Black November
Dorien Wilson – LAPD African Cops
Akon – Black November
Mickey Rourke – Black November
FOREIGN INTERNATIONAL ACT (FEMALE)
Sarah Wayne Callies – Black November
Luenell – LAPD African Cops
Vanessa Bell Calloway – LAPD African Cops
Kim Bassinger – Black November
BEST MALE VIEWERS CHOICE
John Dumelo
Alex Ekubo
Van Vicker
Uti Nwachukwu
Blossom Chukwujekwu
Majid Michel
C Ukeje
BEST FEMALE VIEWERS CHOICE
Adesua Etomi
Uche Jombo
Belinda Effah
Rita Dominic
Ruth Kadiri
Ini Edo
BEST COMEDIC ACT VIEWERS CHOICE
Francis Odega
Julius Agwu
Funke Akindele
Lydia Forson
Eniola Badmus
Roselyn Ngissah
Akpororo