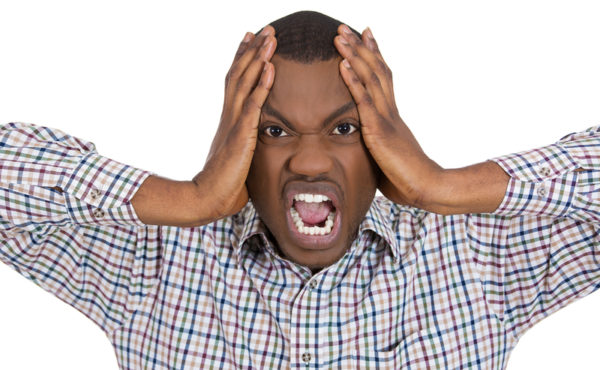 *Photo has been used for illustrative purposes only
A 33-year-old unemployed man, John Ena has been charged with stabbing his neighbour with a bottle on her head for playing loud music. He was arraigned on Wednesday in Lagos.
Living in Alagbado, Lagos, John is being tried for breach of the peace and assault at an Ikeja Magistrates' Court in Lagos.
The Prosecutor, Sgt. Kehinde Olatunde, told the court that the accused committed the offences on Aug. 2, at his residence. He said that the accused unlawfully assaulted his neighbour by stabbing her with a bottle on her head.
Olatunde explained that "The accused stabbed the complainant with a bottle on her head for playing loud music. The accused forcefully entered the complainant's room and ordered her to reduce the volume of her DVD player, claiming that it was too loud and was disturbing him in his room. The complainant refused to comply, saying that the volume was not loud, so the accused forcefully stopped the music by throwing the DVD player outside and also damaged her generator set. He also descended on her by beating and stabbing her with a bottle."
The offences, Olatunde said, contravened Sections 166 and 171 of the Criminal Law of Lagos State, 2011. Section 171 prescribes a three-year jail term as penalty for convicted offenders.
The accused pleaded innocence of the offences and was granted bail in the sum of N50, 000 with one surety in like sum.
The Magistrate, Aka Bashorun, adjourned the case to September 21.
Photo Credit: Atholpady | Dreamstime.com