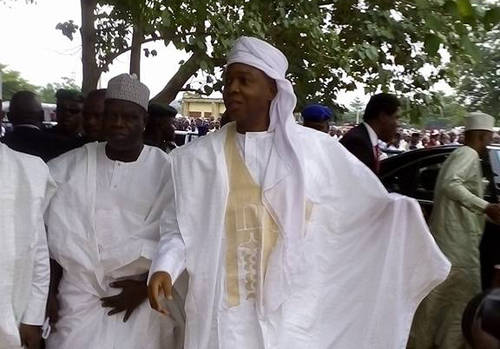 A video uploaded by Sahara Reporters' SaharaTV shows Senate President Bukola Saraki being "stoned" and heckled today when he went to the Eid prayer ground in Ilorin.
Though the video is not clear, sounds of "Ole" can be clearly heard. Saraki is the former Governor of Kwara State where he served 2 consecutive terms. He was arraigned at the Code of Conduct Tribunal in Abuja where he is facing false assets declaration charges.
No official word from Saraki's camp.