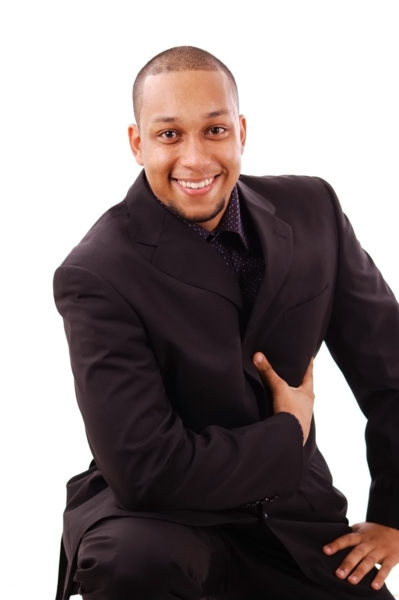 Lots of people have business ideas that need funding. Sometimes, no matter how awesome the idea or business plan, they don't get the funding. Why? One major reason is a poor sales pitch, also known as, a business proposal.
In order to successfully sell an idea, first you need to get the client's attention. Then, you need to get him/her interested in the idea, and get him/her to desire the product/service. Next, convince him/her yours is the best. Finally, inspire action by making him/her make a commitment – pledge or sign up. I'll expatiate:
Pre-approach
Establish a rapport. If you will be giving a presentation, before even showing up, make sure you are dressed appropriately. Being formally dressed gives you an air of professionalism. You can start with some humor by opening with an appropriate joke. If you're not good with jokes, give the individual compliments on their company, product(s) or service(s). Proceed by formally introducing yourself and what you plan to achieve.
If you will be writing, start by eloquently introducing yourself, your product(s)/service(s) and briefly mention any applicable business accolades/portfolio (if any). You can also express your admiration for the company by stating how you learnt about the company and how much about their business you actually know. From there, you can proceed to state what you plan to achieve. Most often than not, you will be selling yourself as well as your business, so get them to like you first.
Attention
Get attention. The only way you will get their full attention is by addressing their challenge(s)/root problem(s). When you can successfully convey an understanding of a present/recurring problem, you will get the individual interested and get their undivided attention.
Recognize
Recognize and empathize. This is the point you establish a need. You must be frank/honest and give statistics (if you can). Communicating knowledge of what would be the perfect solution to the challenge(s)/problem(s) is likely to build a strong desire for your product(s)/service(s).
Tackle
Tackle resistance and create satisfaction. This is the point your pitch/proposal comes in, as you will explain/illustrate how your product(s)/service(s) will solve their issue(s). This is also the point where you answer questions. You will be asked questions like, "What makes your product(s)/service(s) unique?", and "Why is/are your product(s)/service(s) the best or better option?" To successfully answer these kinds of questions, remember FAB – Features, Advantages and Benefits. At this point of the presentation/proposal, you need to list the features of your product(s)/service(s). Next, you list your strengths – your edge/superiority and highlight the advantage(s) you have over your competition. Finally, list the benefit(s) your client stands to gain by choosing you. Showcasing all those is bound to convince the client of the value of your product(s)/service(s).
Yes-Building
Motivate action. Close your presentation/proposal by motivating action. You don't want to be aggressive in your closing. Remember, the higher the cost/price of an item, the more the commitment from the client; hence, there might be some hesitation. If you manage to make yourself likeable (via your dressing, opening jokes, or simply your professionalism), then the battle is half-won.
There are two effective methods of closing: the time-driven close and the trial close. The time-driven close is offering the client a significant discount on the product/service contingent on the client purchasing that product or signing up for that service within a clearly defined time frame. For example, offering the client a discount/free service by signing up/paying at the time of the presentation, or from the day of presentation until the following week. It works because everyone loves discounts and freebies.
The trial close is offering the client a free trial of the product/service for a limited period of time for testing. For example, giving the client a grill for a barbeque on Sunday to be returned on Monday. It works because satisfied clients would typically rather pay than return, because they got to test it and [hopefully] enjoyed it.
This is how to make a good sale.
I believe a business proposal is a sales device; through it, you plan to sell an idea, product, or service to the recipient. If you are successful and they buy into you and/or your proposal, remember to stay in contact with them. Try to establish and foster a 1-1 relationship with your clients. Customer service is a huge part of business, so make sure you have an excellent customer service plan in place. Don't forget – it is easier to maintain old customers than get new ones.
I wish you all the best with your presentations and proposals.
Photo Credit: Dreamstime | Dennis Owusu-ansah