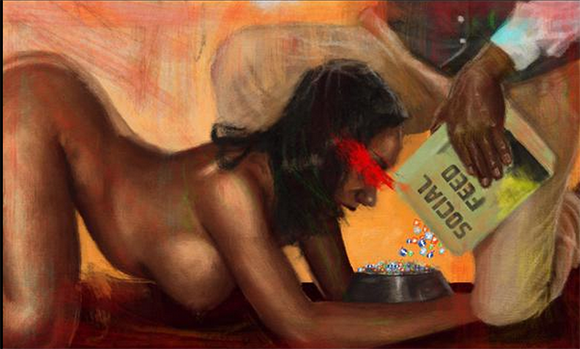 **Please be warned that these paintings contain explicit content and can be seen as offensive to a number of people.
A Nigerian artist (@Duro_Arts on Twitter) shared a couple of paintings that have caused quite the frenzy and uproar on social media.
The paintings have been called offensive as they depict black women in some unflattering positions.
From feeding off a dog dish to having oral sex with luxury car brands, the paintings show just how far black women will go for social gratification – as seen through the eyes of the artist.
The artist has been unapologetic about the paintings after receiving a lot of backlash. He tweeted:
Here's another photo from the artist.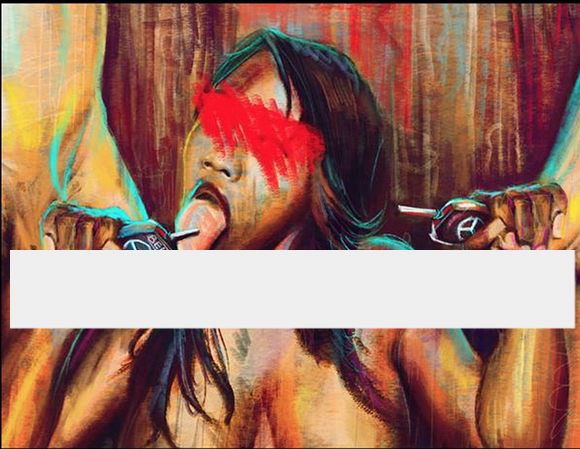 Do you think art is subjective or is it simply offensive?
Photo Credit: Twitter – @duro_arts