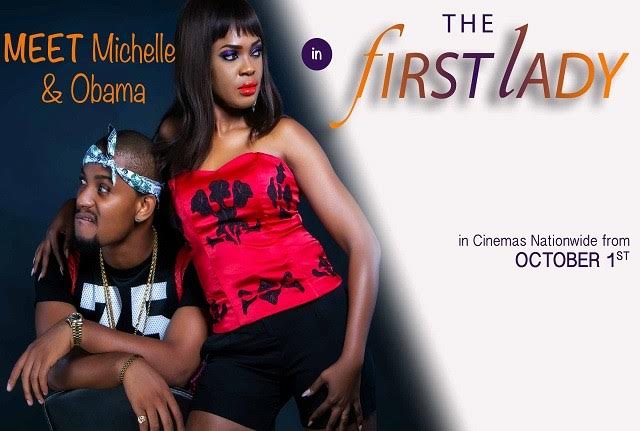 We haven't seen Being Mrs Elliot, Omoni Oboli's directorial debut, but we definitely heard about the waves it made in the cinemas.
All the great things we heard made us eager to see The First Lady, Omoni's latest work, which was premiered yesterday at Silverbird Galleria. After seeing this movie, we know we need to see Being Mrs Elliot.
A romantic comedy with a fairy tale spin, The First Lady tells the story of Michelle – a prostitute who desires to live a better life but seems impossible to attain, all thanks to the whims and caprices of her pimp, Obama. The story takes a turn when Kenechi, the son of a business mogul who is also going through a seemingly hard present, crosses path with her.
With a plot that reminds us of the Disney classic, Beauty and the Beast, it was good to see a Nollywood flick tow this path. Not an extraordinary story line, yet it was engaging and thrilling to see.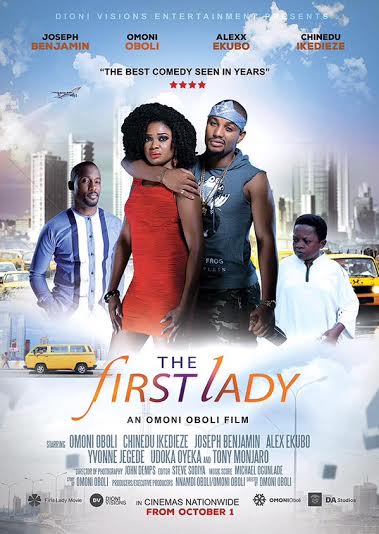 With the right dose of emotions in the necessary scenes, you will be easily engaged to travel the journey of each character, and even feel some of their emotions. There were a few holes in the story line (wouldn't want to give spoilers) but then being a fantasy story, it could be easily overlooked.
The cast was great, with each character having time to shine. No character overshadowed the other, each in their own space and they made good use of the time. Omoni Oboli starred as the lead, Michelle, and didn't fail to deliver. There were a few times the character seemed a bit off, especially in scenes that needed more emotion, but her overall performance was commendable.
Yvonne Jegede also gave a rousing performance, and she was effortless in pulling off her role. The character that stood out for me however, was Obama, played by Alex Ekubo. Seeing him in an entirely different role, as against the typecast lover boy, was really refreshing and he delivered on it excellently. If you are seeing Alex Ekubo for the first time in a movie, you'd believe he grew up on the streets. Each performance from each actor came off right, and made for an interesting watch.
We want to pause briefly to gush about the film's production values, which are crucial to the overall experience of the film. The choice locations aided the story, and made the story real enough to deal with. Waje's song came off nicely, and kept the mood purely romantic.
The First Lady is a fairytale movie with hints of comedy in the right places. It effectively appeals to various audiences, and bridges the gap between serious movie lovers and the comic ones. Whatever your taste, there's something for you in this movie.
The First Lady opens in cinemas nationwide tomorrow, October 1st, view showtimes HERE.
Watch the trailer:

To get these and more tickets, visit Tripican.com.