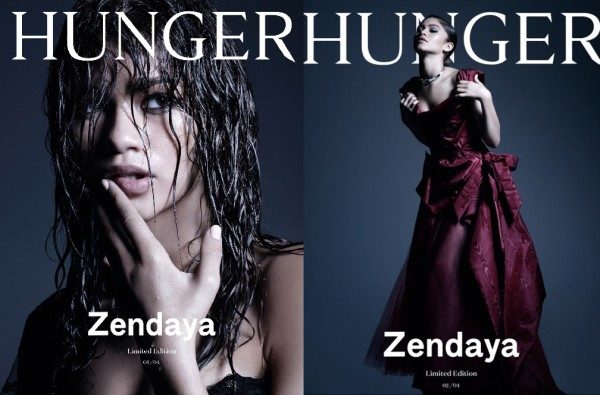 Zendaya is on the cover of one, two, three and four covers of Hunger Magazine's Issue 9 with the 19-year-old star rocking different looks from Vivienne Westwood.
Shot by Editor-in-chief Rankin and styled by fashion director Kim Howells, the editorial is quite an interesting one. All four covers are very fashion forward, with two focusing on her face and hair. The other two are more about the red and black ensembles she is wearing.
The four Hunger covers are proof that Zendaya can pull off any look.
Check them out below.
To find out more about her feature click here.
Photo Credit: Hunger Magazine