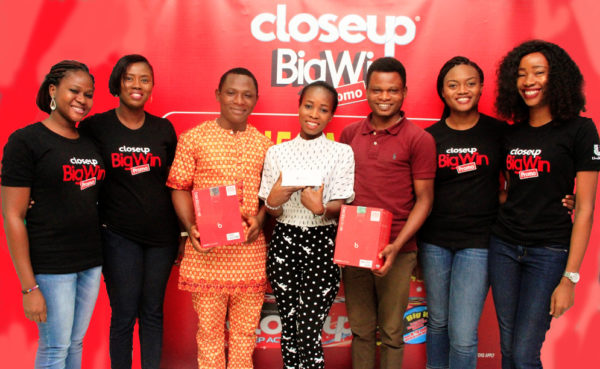 Closeup is putting smiles on the faces of Nigerians as it has been doing over the past years in its BigWin Promo. The very first set of draw entry winners have emerged from different states like Lagos, Maiduguri, Abuja, Onitsha, Port Harcourt and Kaduna. Winners are picking up iPhone 6 and Beats by Dre Headphones.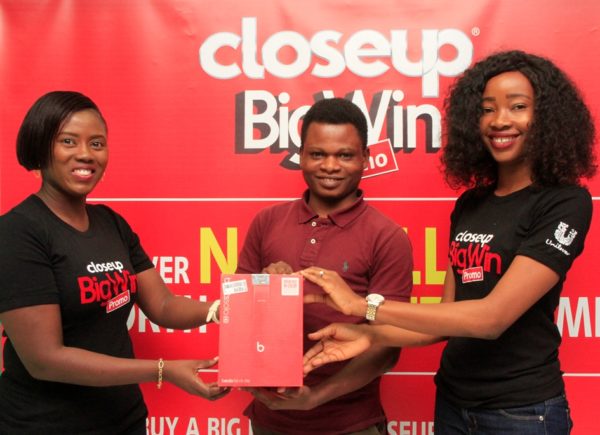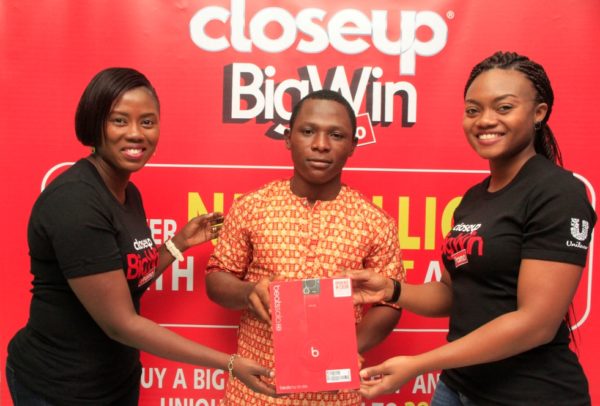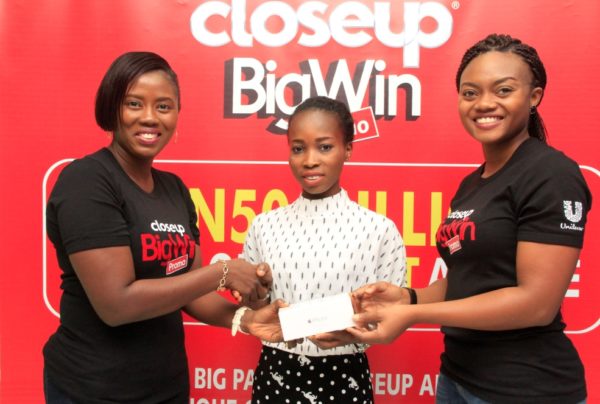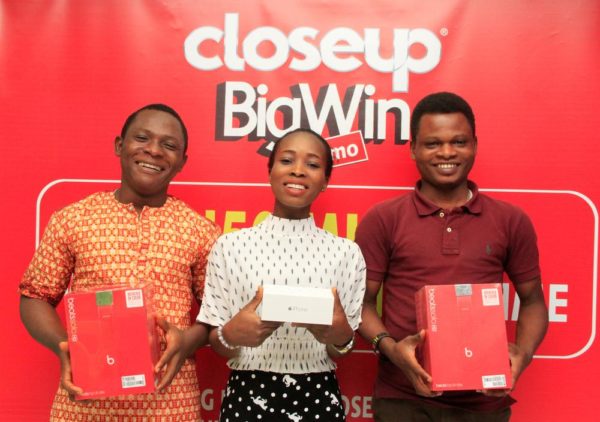 For the next twelve weeks, consumers Pan- Nigeria can still win splendid prizes by just buying a family pack of Closeup. All you need to do is cut open the pack along its edges to find your unique 10-digit code inside and text the unique code to 38143 for free to get your instant free airtime
With subsequent purchases, you stand a chance of winning other exciting prizes like Beats by Dre headphones, iPhone 6 and a brand new car. Every entry rewards the consumer with either instant airtime or a draw entry.
Closeup in new attractive pack has a formulation that contains micro-shine crystals to clean the deep corners of the mouth and active zinc mouth wash that kills 99.9 per cent of germs to give "12 Hours of Fresh Breath". It has been bringing Nigerians closer for years with fresh breath, strong healthy teeth and gums, shiny white teeth, and a confidence to get closer and stay connected, by protecting and enhancing their oral health.
Taking advantage of this exciting offer is easy and consumers participating in the promotion need only to do the following;
Buy the new pack of Closeup and SMS the unique code inside to 38143 for free
First purchase and entry will reward consumers with ₦50 airtime
Second entry will enter consumers into a draw to win Beats by Dre headphones
Third entry will reward consumers with another ₦50 airtime
Fourth entry will enter consumers into a draw to win an iPhone 6
Fifth entry will enter consumers into a draw to win a brand new car
For more information, visit: www.closeup.com.ng | Facebook:  facebook.com/Closeupng | Call: 0800-UNILEVER.
________________________________________________________________________________________________
Advertorial– Sponsored Content