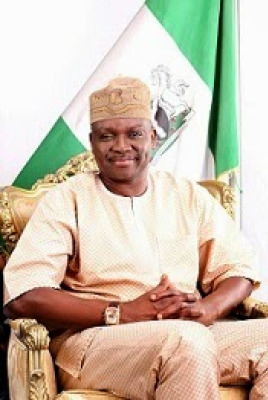 Ekiti State Governor, Ayo Fayose on Friday ordered for the arrest of a road safety official for breaking traffic rules.
According to ThisDay, the arrest occurred when Fayose was on his way to to inaugurate the completion of the Ado-Ikere-Iju dualisation and the down-town market stalls in the town, when the offender, Alabi, was spotted driving against  traffic.
Upon spotting him, Fayose subsequently stopped his convoy at Oke –Ikere area of the town and ordered that the man be stopped and his car seized.
According to the report:
Alabi had taken  the left side of the road with intention to dodge the dilapidated portion of the dual carriage way, which infuriated the governor who was on that rough portion of the road. Fayose immediately ordered that the vehicle should be taken to the office of the Ekiti State Traffic Management Agency in Ado Ekiti, with directive that all necessary fines must be paid.