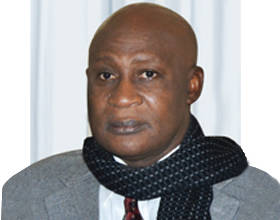 Tajudeen Disu, Managing Director of Lekki Free Zone Ltd, was killed along with other individuals, during a clash between Ibeju-Lekki villagers and mobile police officers in  Okunraiye community near Ibeju-Lekki, Lagos, this morning.
According to Sahara Reporters, the villagers said they were on a peaceful protest against forceful takeover of their land by the Lagos state government on behalf of  Aliko Dangote and the Lekki Free Zone Ltd when policemen  attacked them reportedly killing two of the protesters instantly. The killings spurred violent conflict.
The village is reportedly being raided by Nigerian troops sent to the community as a result of the crisis. Most of the villagers have left the village as a result.
According to reports, Disu's  body has been deposited at the Lagos State University Hospital for a post-mortem.