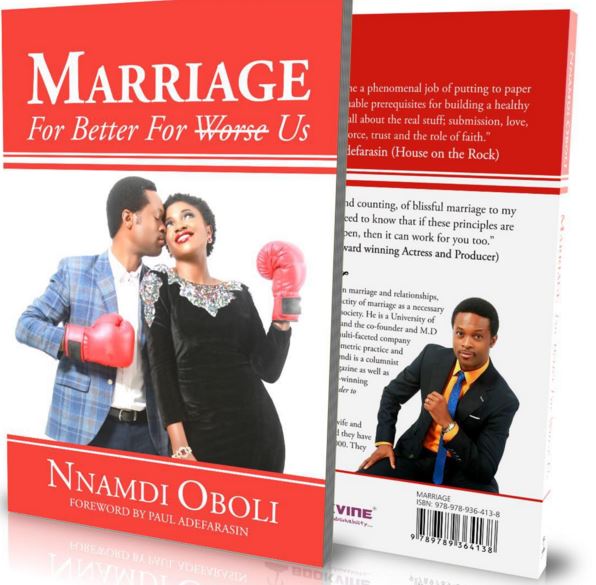 We just love love!
Nollywood actress Omoni Oboli and her husband Nnamdi Oboli are celebrating their 15th wedding anniversary today.
To mark the special day Nnamdi Oboli has released an inspirational marital book called 'Marriage: For Better for Worse Us'.
The cover art is so cute showing Omoni and her husband both wearing boxing gloves and smiling.
She shared the good news on Instagram and wrote:
Hurray!!! My #MCE is officially an author! It's our 15th wedding anniversary today and I am just so thankful for the love and companionship! This man right here is AMAZING!!! Super man, super hubby, supper dad! I love you loads and I am so grateful for the opportunity to have spent the last 15 years with [email protected] Details for book purchase coming soon! #mancrusheveryday #15andcounting #happyanniversarybabe #fineboynopimples #mybooistoohot