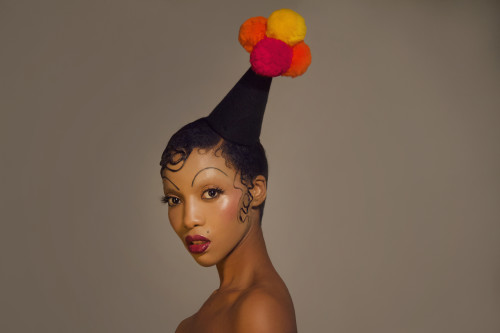 Temi Dollface is undoubtedly one of Nigeria's most unique artists with her distinct sense of style and signature sound. The music artist, who just released a new collaborative project titled "Collectiv3 LP", and a new song – "School Your Face", continues to make steady strides in her own lane.
We love her quirky and unique appeal, and this shoot speaks volumes of her creative prowess and dedication to self.
Self-styled, the shoot was shared exclusively with TheStyleHQ and shot by designer, Amaka Osakwe of Maki Oh. According to lifestyle website, "the shoot was borne out of Temi's love for dolls from different origins, and their perfect 'schooled face' expressions."
Temi says of the shoot – "We thought we'd channel dolls such as the Japanese momiji, Russian, Barbie but with a TDF spin. Think plastic, porcelain, blank stares."
Check out photos from the shoot below, and see more photo on TheStyleHQ.com.
Photo Credits
Photography: Maki Osakwe of Maki Oh (Instagram: @Maki.Oh)
Makeup: Dave Sucre (Instagram: @DaveSucre)
Styling: Temi Dollface (Instagram: @TemiDollFace)
Art Direction: Maki Osakwe & Temi Dollface