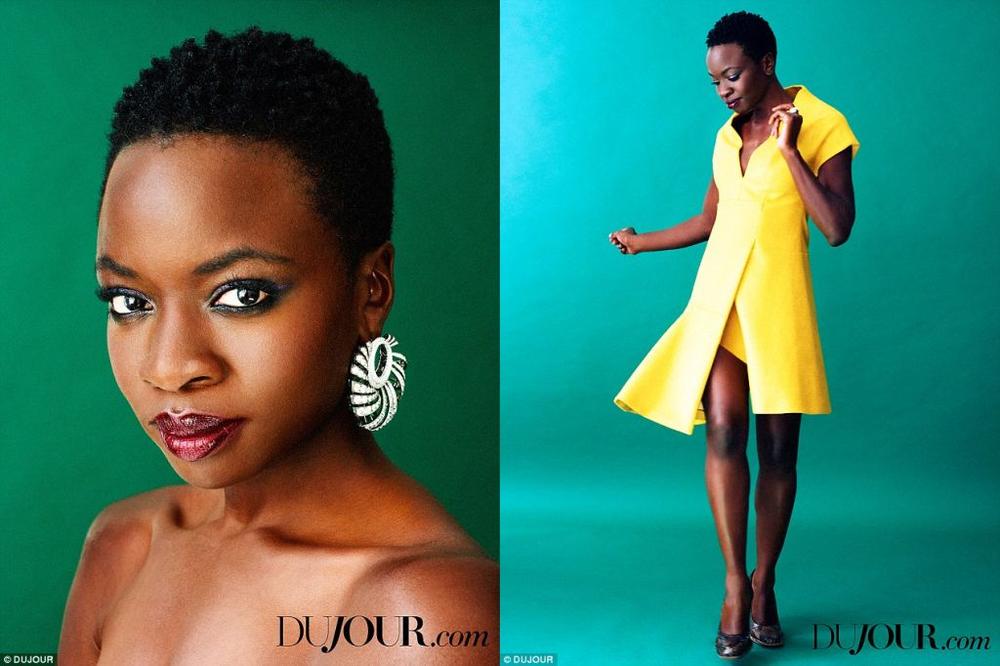 If you watch the hit series, The Walking Dead, then she needs no introduction. Zimbabwean actress, Danai Gurira is one of the favourite characters from the show and is a budding star that Hollywood is watching closely.
For their latest issue, DuJour Magazine has her in bold and colourful hues, while she talks about her new off-Broadway Liberia-based play, "Eclipsed" starring Lupita Nyong'o and more.
Speaking on why she created the play, the 37-year-old actress says: "I was enthralled by an image I saw in the New York Times in 2003 of women in the Liberian war right when it was at its climax. There were some women rebel fighters who were getting attention in the Western press because no one had even seen anything like this." "I was raised in Africa, and I had never seen anything like it, women with AK-47s, dressed very hip and looking formidable. I was keen to one day pursue that story and put it on the stage."
We love the bold hues of the backdrop and the outfits she wears, and we just know she has more to come.
See more images below:
To find out more on the shoot and read the rest of her interview with DuJour, visit DuJour.com.
Photo Source: DailyMail.com