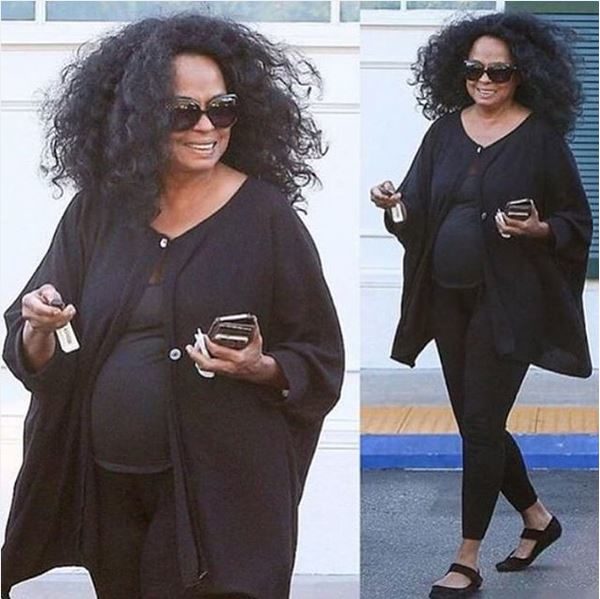 It all started when @TheShadeRoominc on Instagram posted this photo (above) of 71-year-old legend Diana Ross.
Immediately it sparked a couple of internet rumours and in the past hour we've read that she is/has
Pregnant
Being a surrogate for her daughter
Playing a pregnant role in a movie
A bad case of fibroids
…and more ridiculousness.
But the truth is she is NOT pregnant and is just the victim of an unflattering photo.
According to Gossip Cop, they checked in with a source close to the singer who laughed off the pregnancy rumors before assuring us that the speculation is simply "not true."